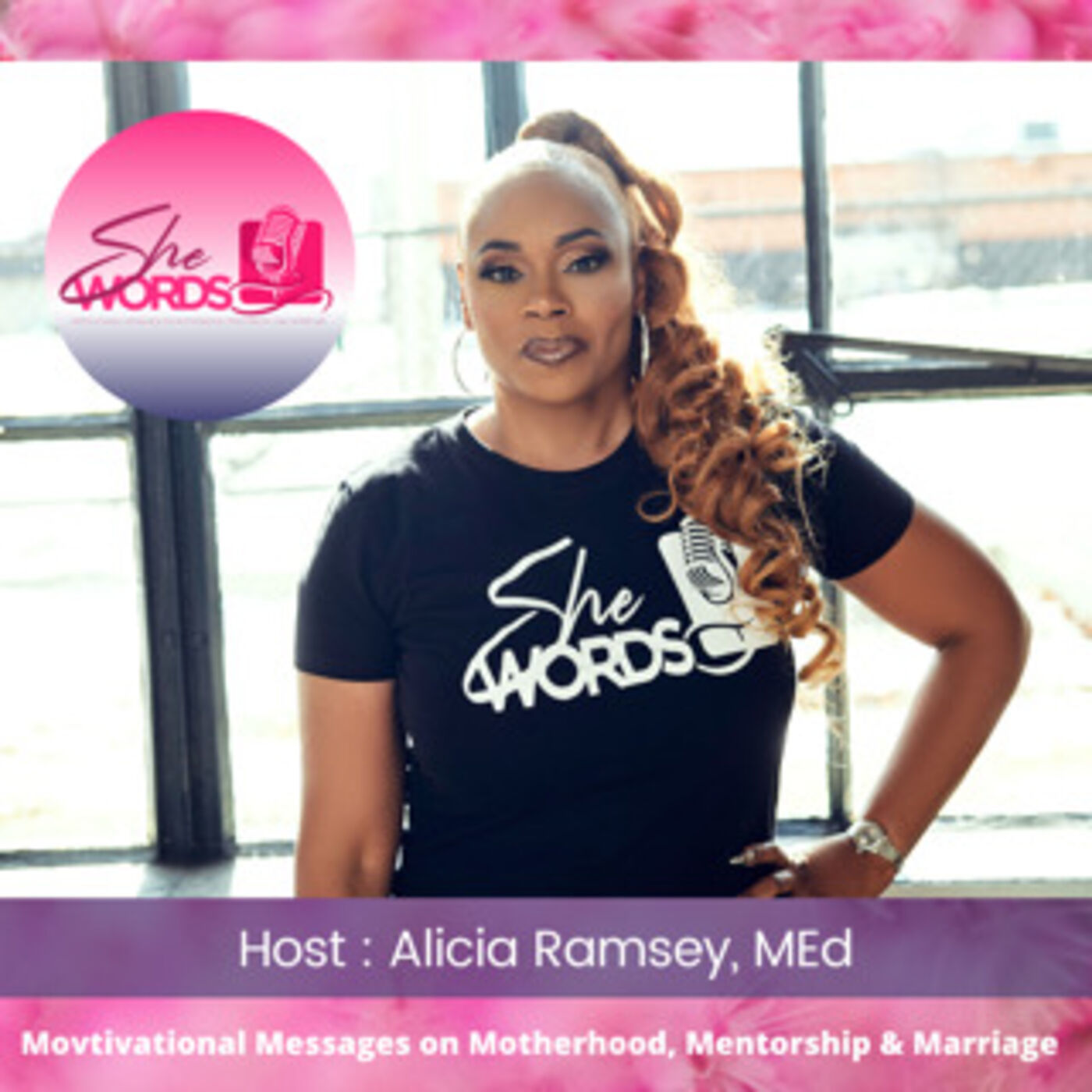 My Life
August 11, 2021
This episode of the She Words podcast is entitled My Life by host Alicia Ramsey M.Ed. This conversation with Alicia Ramsey of AR Consulting is about the famed R & B artist Mary J. Blige (I do not own the rights to this music). The host shares why she has been a fan of the Queen of Hip Hop since her first album was released in the early '90s. The host breaks down the recent documentary from the artist and shares the importance of learning who we are as people.
The host takes one of the title tracks to voice how to express thoughts and seek emotional support. It is important to protect your soul (mind, will, intellect, and emotions) and not allow people to drain you. It is your life, so make decisions for your betterment. This podcast is a pleasant conversation; take a listen, and reflect then take a moment to self-reflect.
Connect with us and share your story on social media, or e-mail us at aramseyconsulting@gmail.com. If you want to schedule a coaching session with Alicia Ramsey, connect on the AR Consulting website at www.aliciaramsey.com. If you have been violated or victimized, please call The National Sexual Assault Telephone Hotline- 1(800)-656-HOPE(4673). It is never too late to ask for help.
Thank you for subscribing, sharing, and supporting the She Words podcasts.