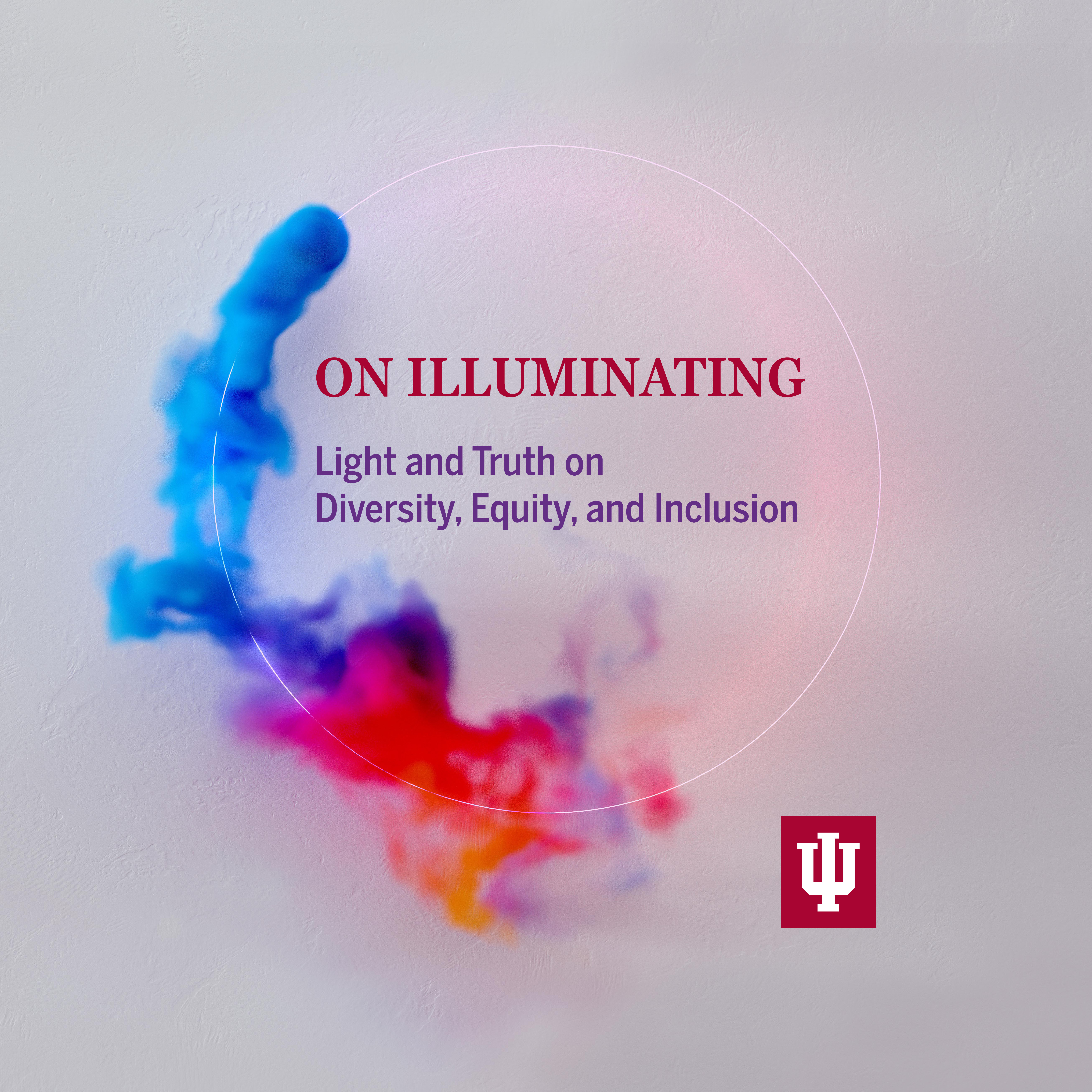 New!
Legacy of Building Community
October 20, 2021
Melanie Castillo-Cullather has served as the director of the Asian Culture Center at Indiana University for 23 years. In this episode, Castillo-Cullather shares the history of the Asian Culture Center (the first of its kind in the Midwest), its focus on advocacy, the connection with the Asian American and Pacific Islander community, and collaborations made to build a campus where all belong.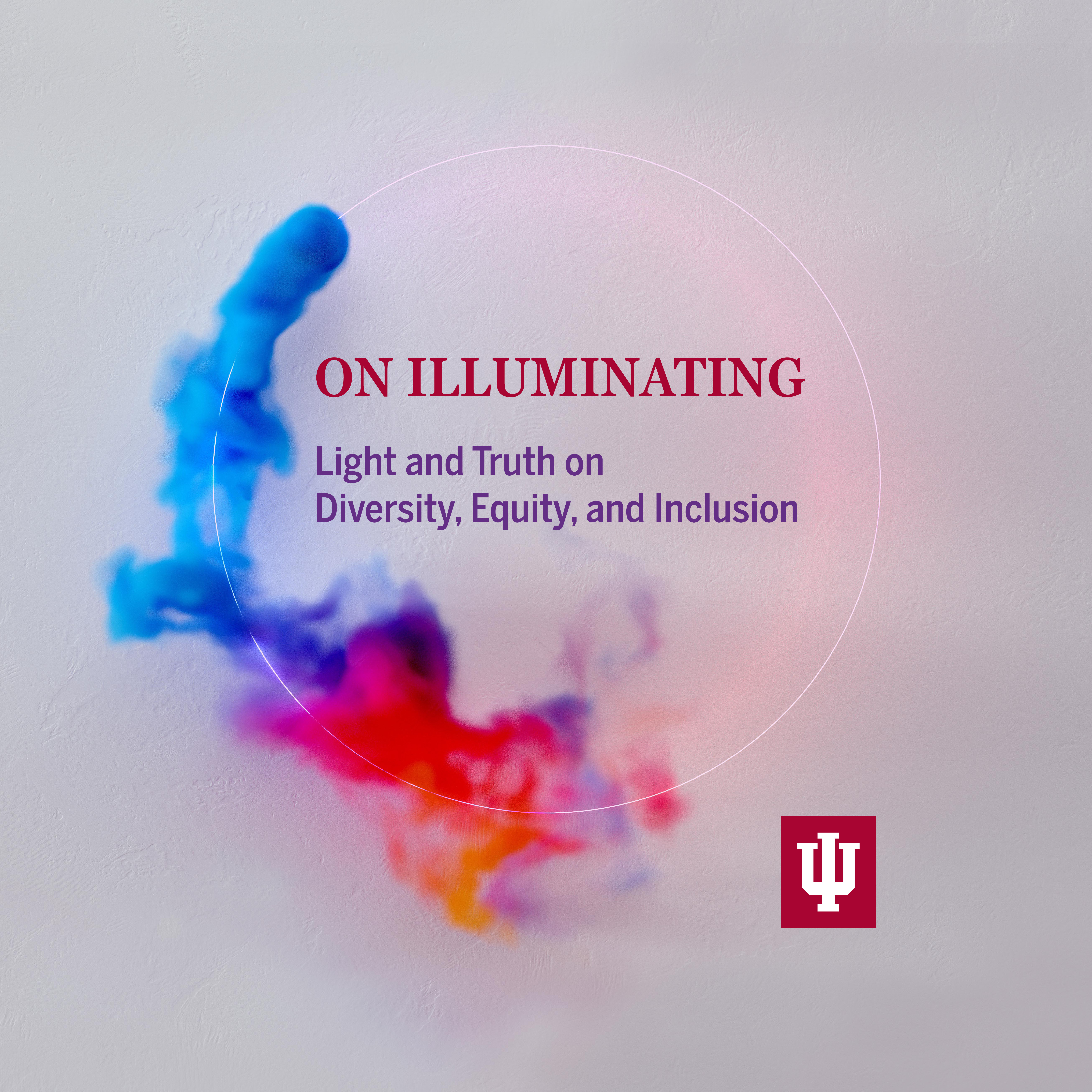 Indiana University's Black Philanthropy Circle and its work in relationship to IU's Antiracist Agenda
October 04, 2021
This episode features Indiana University Black Philanthropy Circle founding members Rose Mays, Ph.D., professor emeritus at the Indiana University School of Nursing at IUPUI, member of the Indiana University Foundation Board of Directors, founder of the Mays Family Institute on Diverse Philanthropy at the Lilly Family School of Philanthropy, and co-chair of the Black Philanthropy Circle and Joyce Rogers, J.D., interim executive vice president for development at the IU Foundation and vice president for development and external relations for OVPDEMA. These two national philanthropic leaders share personal experiences, the state of philanthropy, and provide listeners insights into the work of the Black Philanthropy Circle.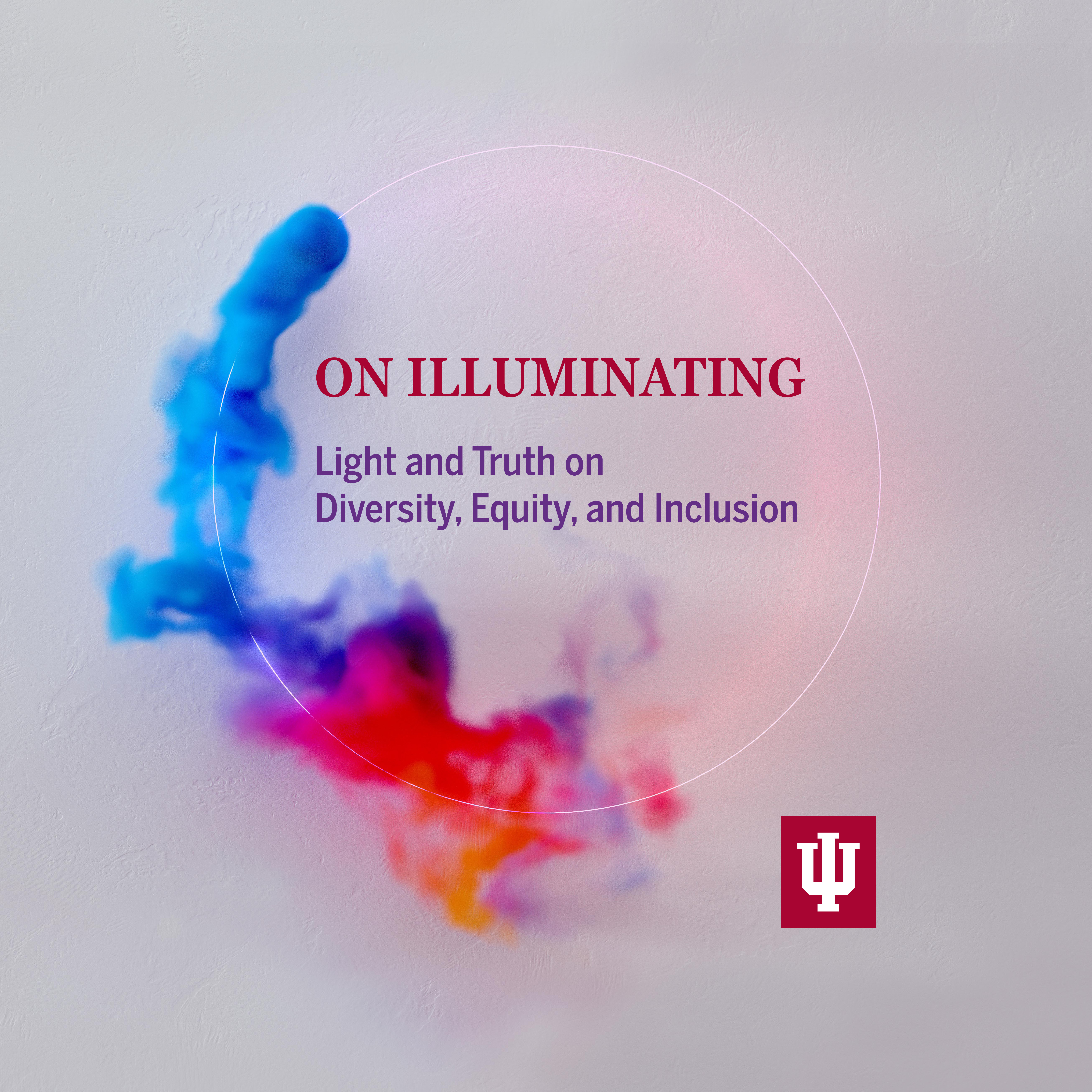 Mental Health, Historical Trauma, and Quality of Life Issues for Community of Color
October 04, 2021
Denise Hayes, director for Counseling and Psychological Services at Indiana University, is a licensed psychologist with 30 years of mental health experience. Citations in national publications include the Wall Street Journal and Ebony Magazine. In this episode, Hayes shares her personal experiences with race and privilege, how it influenced her career choice, the importance of and approaches to building community, and so much more.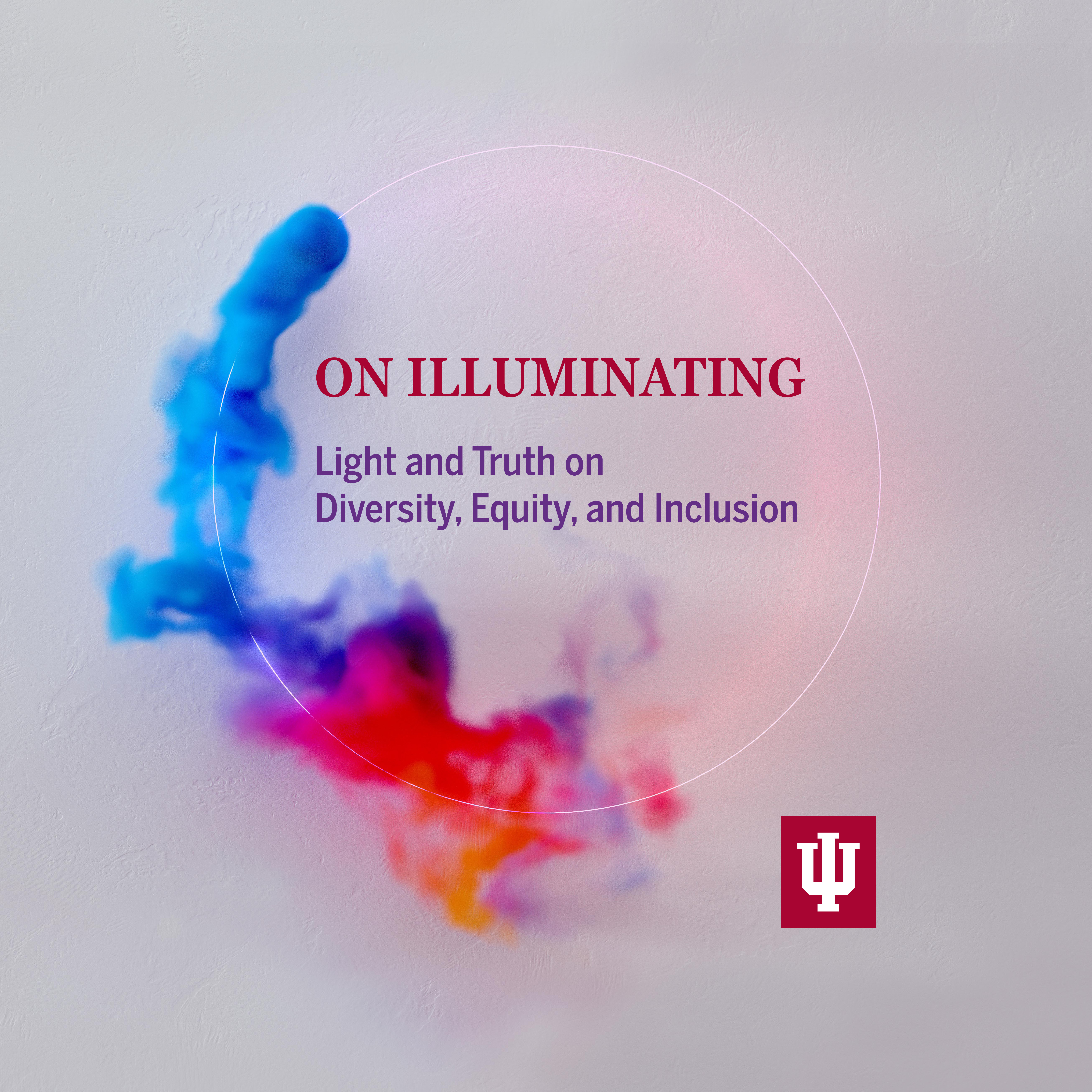 Inequities in Medicine and Patient Care
October 04, 2021
Patricia Treadwell, special advisor to the dean and chief diversity officer, professor emeritus of pediatrics, and professor emeritus of dermatology in the IU School of Medicine, has practiced general pediatrics and pediatric dermatology for more than 35 years. Treadwell, the first African American woman to rise through the ranks and achieve full professorship at the school, speaks to her professional growth experience, mentoring medical students of color, and patient inequity in medicine.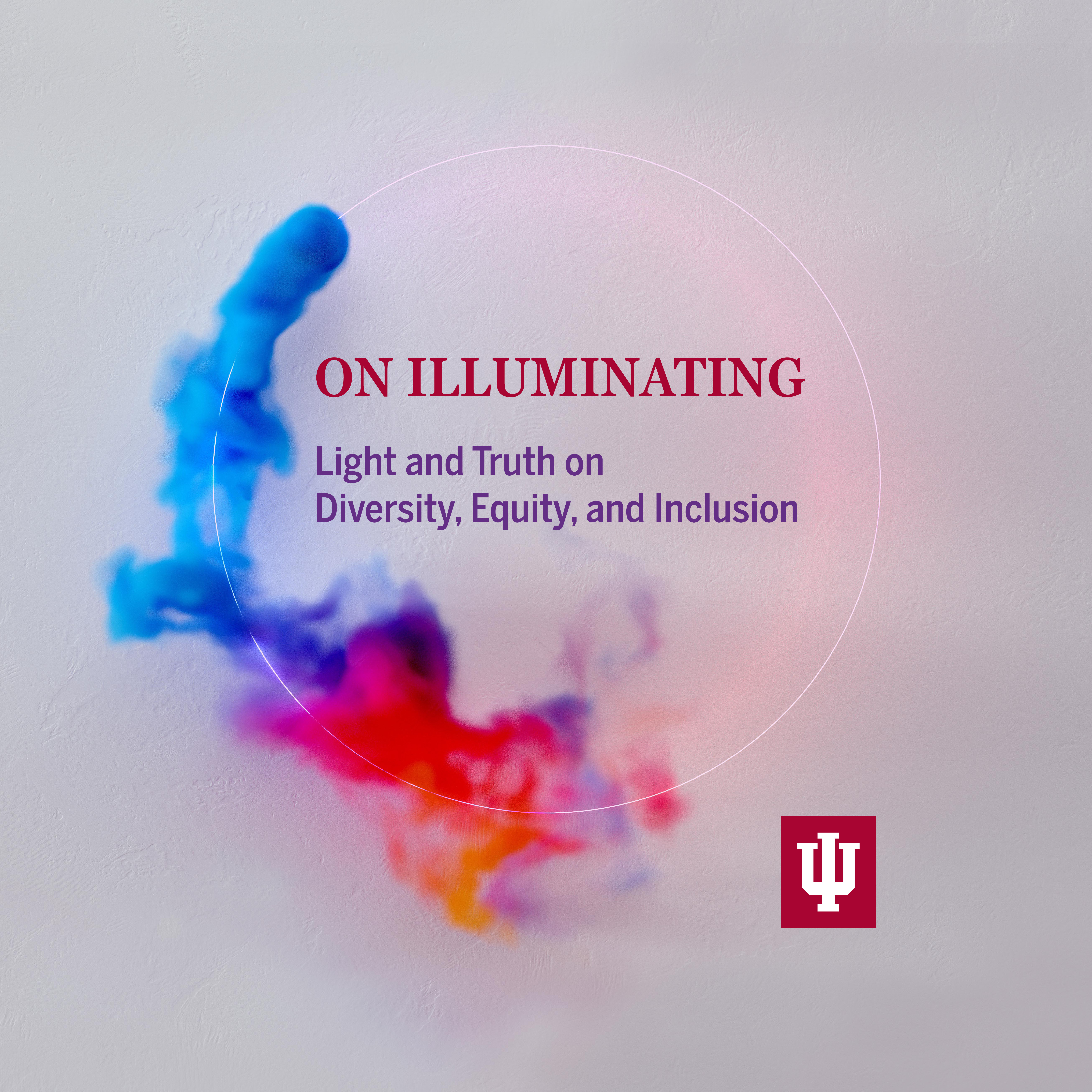 Panhellenic Association Embracing the Antiracist Agenda
October 04, 2021
Claire Whilhelm is an IU senior majoring in psychology and minoring in Spanish, president of the Indiana University Panhellenic Association, and a self-described servant leader. Whilhelm shares her passion for giving back and empowering others to reach their full potential while building community and creating inclusive and supportive environments. In addition, she talks about her challenges and approaches for organizations to create environments where all voices are valued.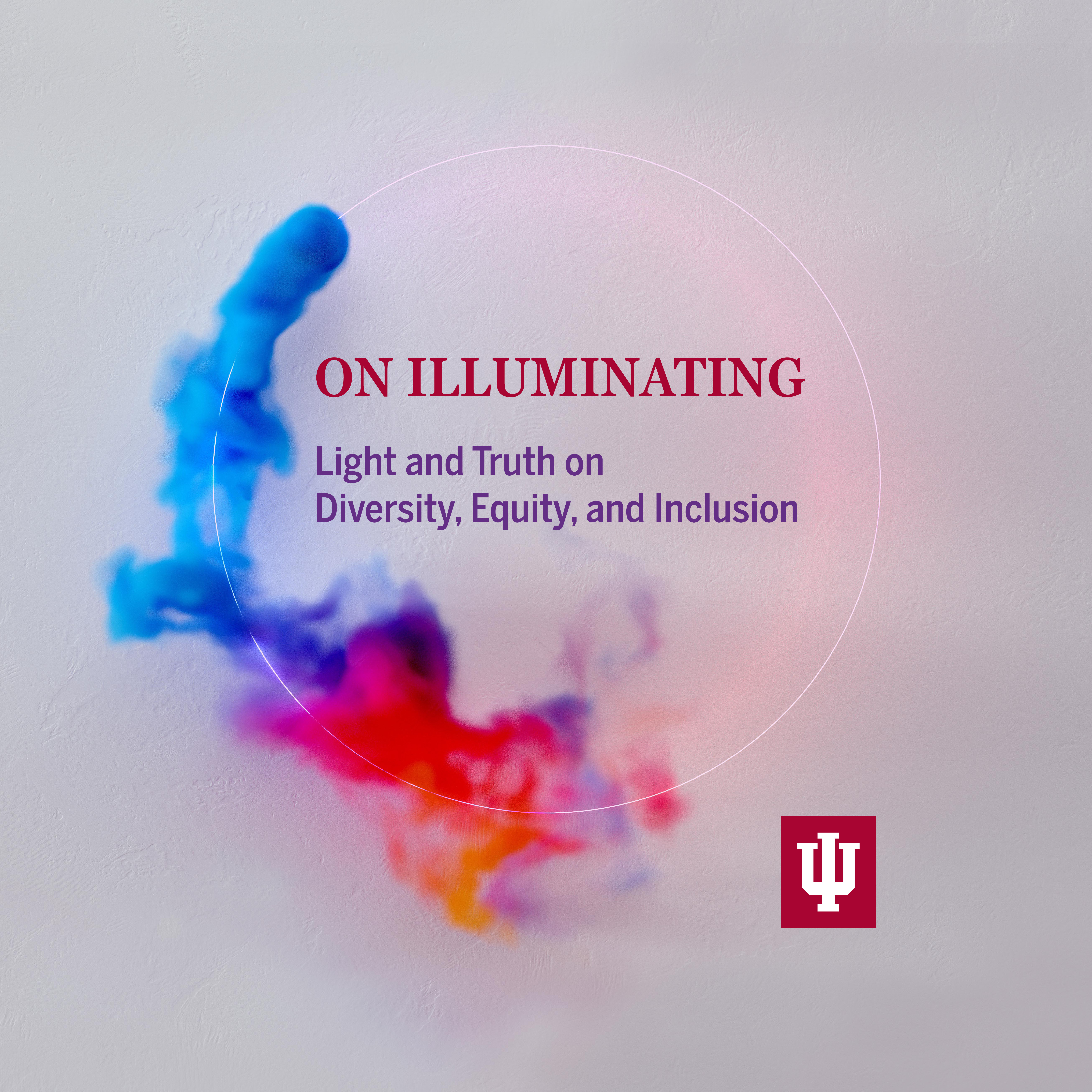 John Nieto-Phillips
September 23, 2021
John Nieto-Phillips, vice provost for diversity and inclusion, is an associate professor in the Department of History, the founding editor of Chiricú Journal: Latina/Literatures, Arts, and Cultures, an associate professor in Latino Studies, and an affiliate faculty in the Center for Research on Race and Ethnicity in Society (CRRES). In this episode of On Illuminating, he shares his personal awakening, the importance of generational knowledge, and his work to cultivate community for underrepresented faculty and address campus climate issues.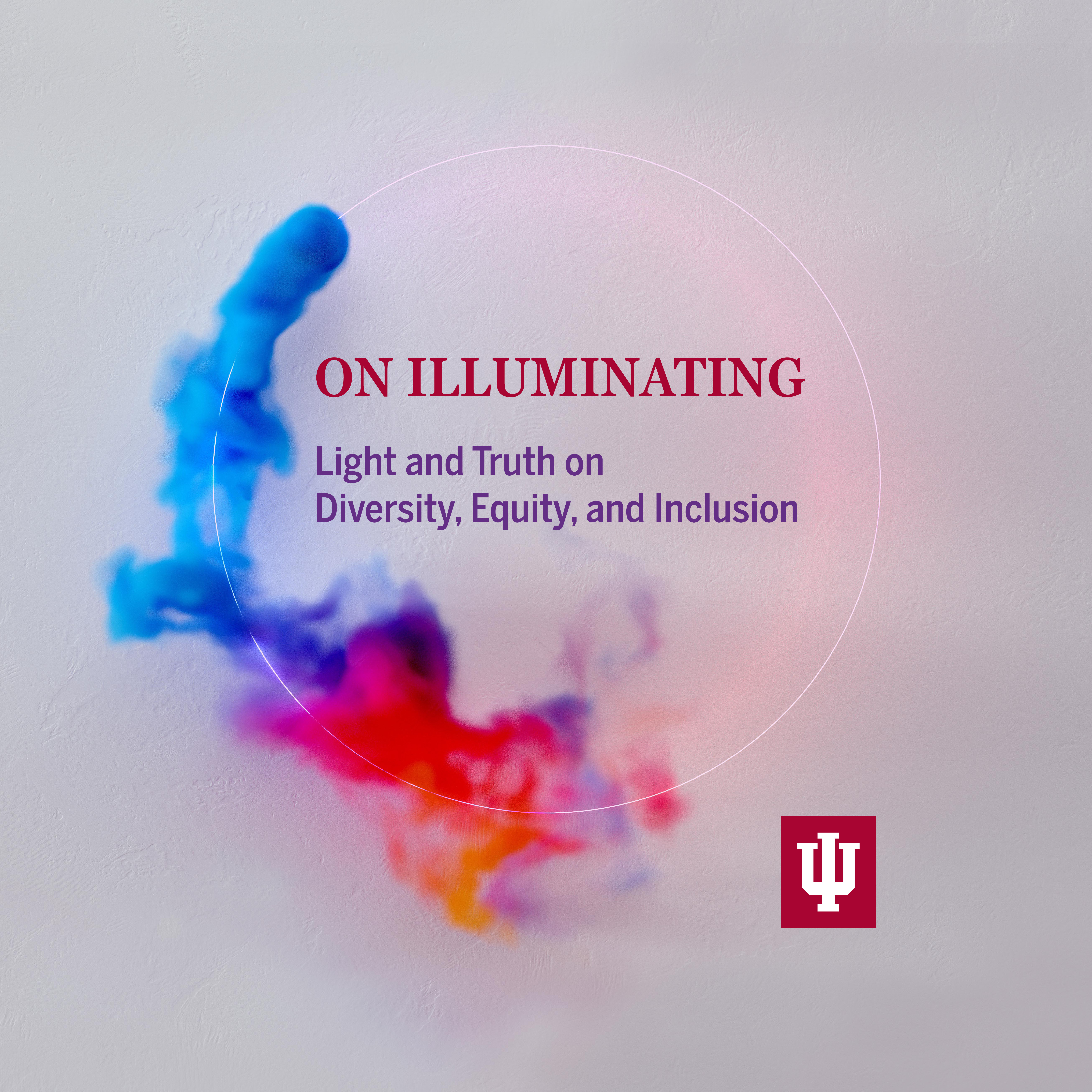 Giving Voice to Students, Creating Change
September 08, 2021
Ky Freeman, an IU senior studying law and public policy, is the former president of the IU Bloomington Black Student Union, current IU Bloomington student government president, and the first recipient of the Beyond Boundaries award. In this episode, Freeman shares his personal experience and perspectives about identity and Intersectionality. In addition, he talks about finding his voice, his call to activism, and working with university administration and the community to create change.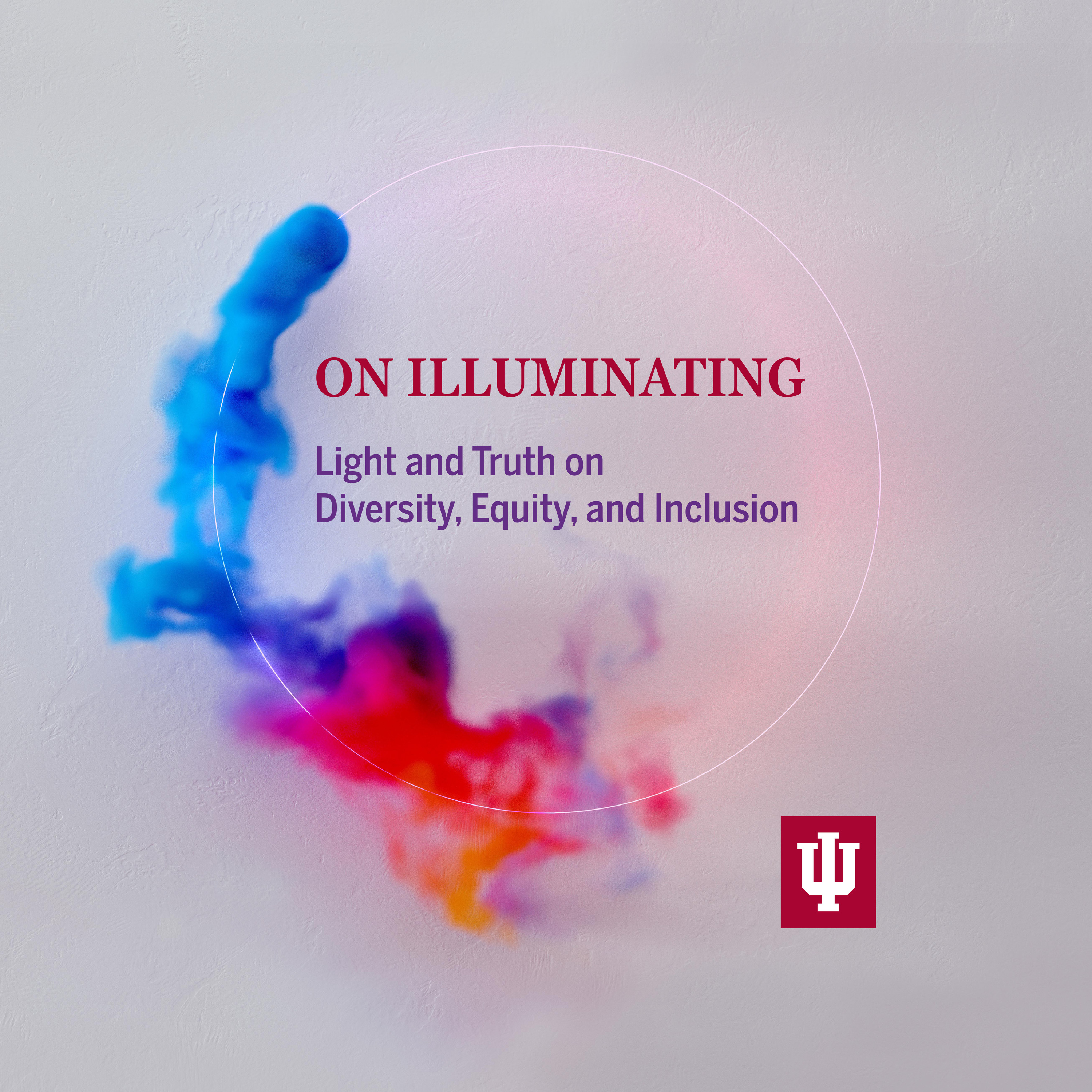 Perspective from IU Northwest's new chancellor
July 26, 2021
Ken Iwama, chancellor of the Indiana University Northwest campus, shares his personal and professional experiences and vision for inclusiveness and diversity at IU. In addition, Iwama shares IU Northwest's focus to serve the student population and support staff better and his plans to sustain this meaningful and valuable work continually weaving equity, diversity, and inclusion into the institution's fabric.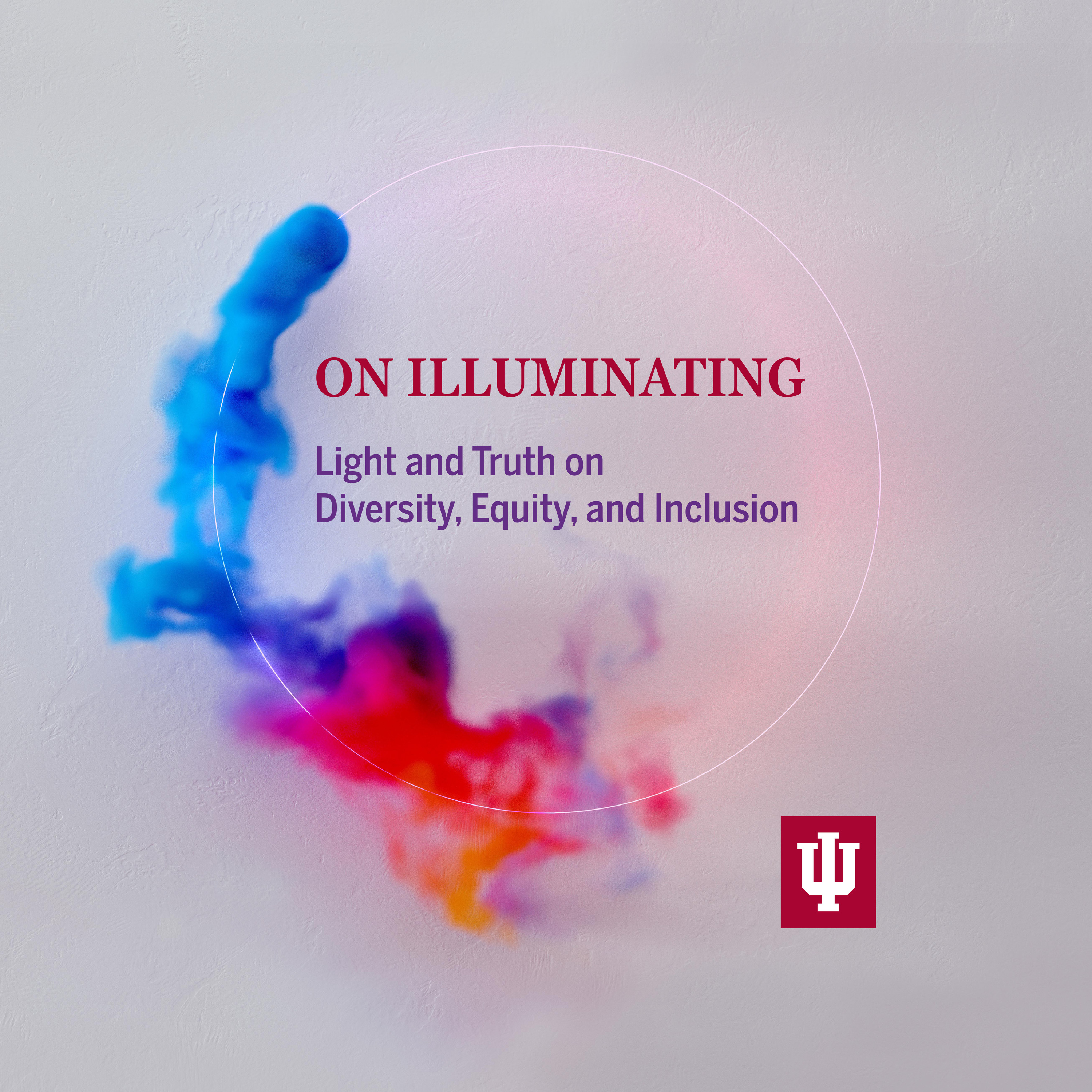 Working Systemically with the Community and Campus to Create a Secure Sense of Belonging
July 26, 2021
Benjamin Hunter, associate vice president for Public Safety and Institutional Assurance and superintendent for public safety at Indiana University, and John Vinson, Ph.D., captain of operations at Indiana University Police Department, Bloomington Division share innovative strategies taking place at Indiana University's Police Department to help create communities of belonging. They discuss representation in policing and holistic and integrated training programs to include mental health and de-escalation, and much more.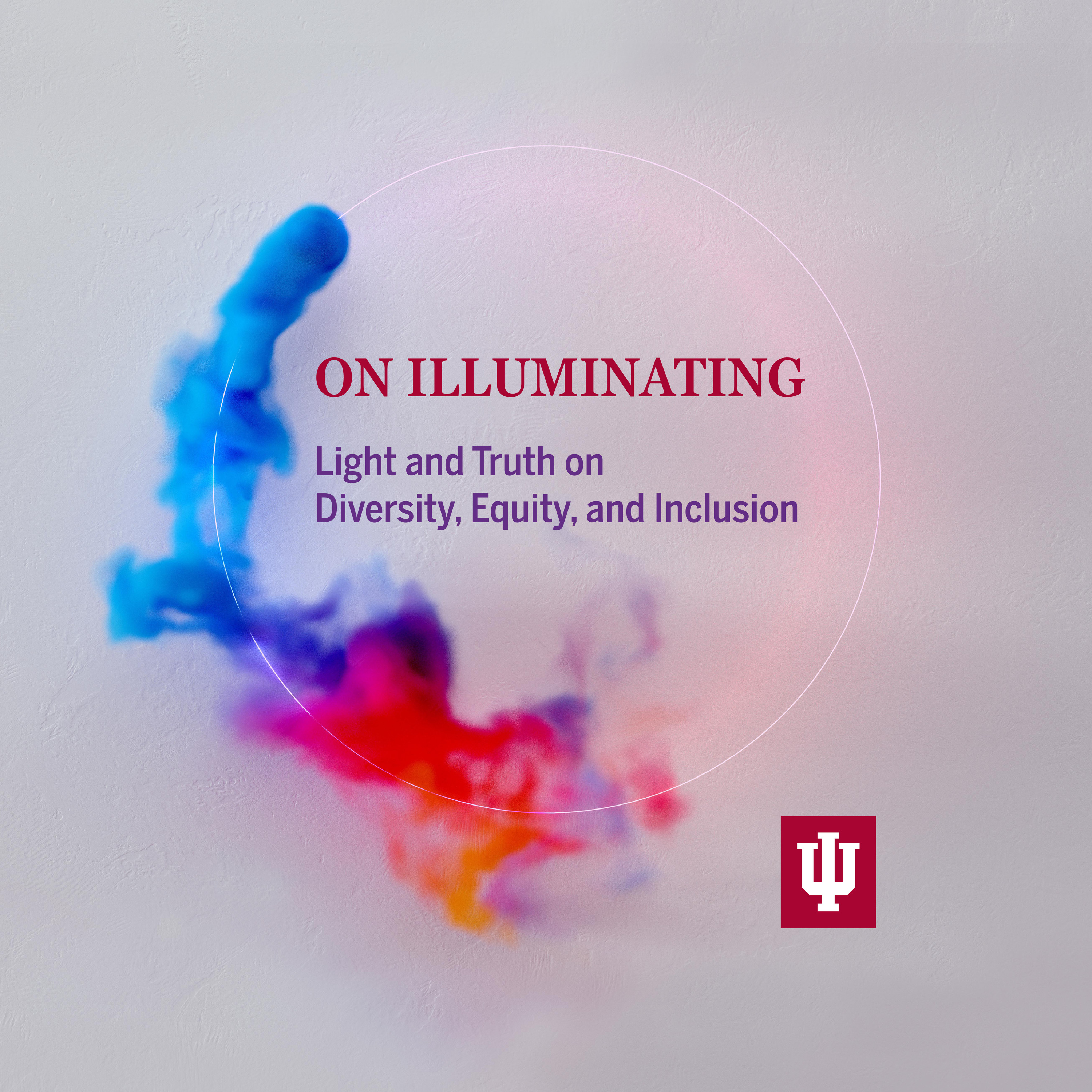 Building a Research Agenda to Address Racial Justice as Anti-Racist Initiatives
July 12, 2021
Una Osili, Ph.D., Indiana University associate dean for research and international programs; Efroymson Chair in Philanthropy; dean's fellow, Mays Family Institute on Diverse Philanthropy is a global expert on philanthropy and social innovation and frequently quoted by international and national news media outlets such as
NPR
,
The New York Times
, and
The Wall Street Journal
. One of
The NonProfit Times
2019 and 2020 50 most influential people in the nonprofit sector, Osili shares research findings associated with philanthropy and communities of color, how investing in diversity and equity, and how diversity, equity, and inclusion strategies can improve an organization's bottom line and help achieve business goals.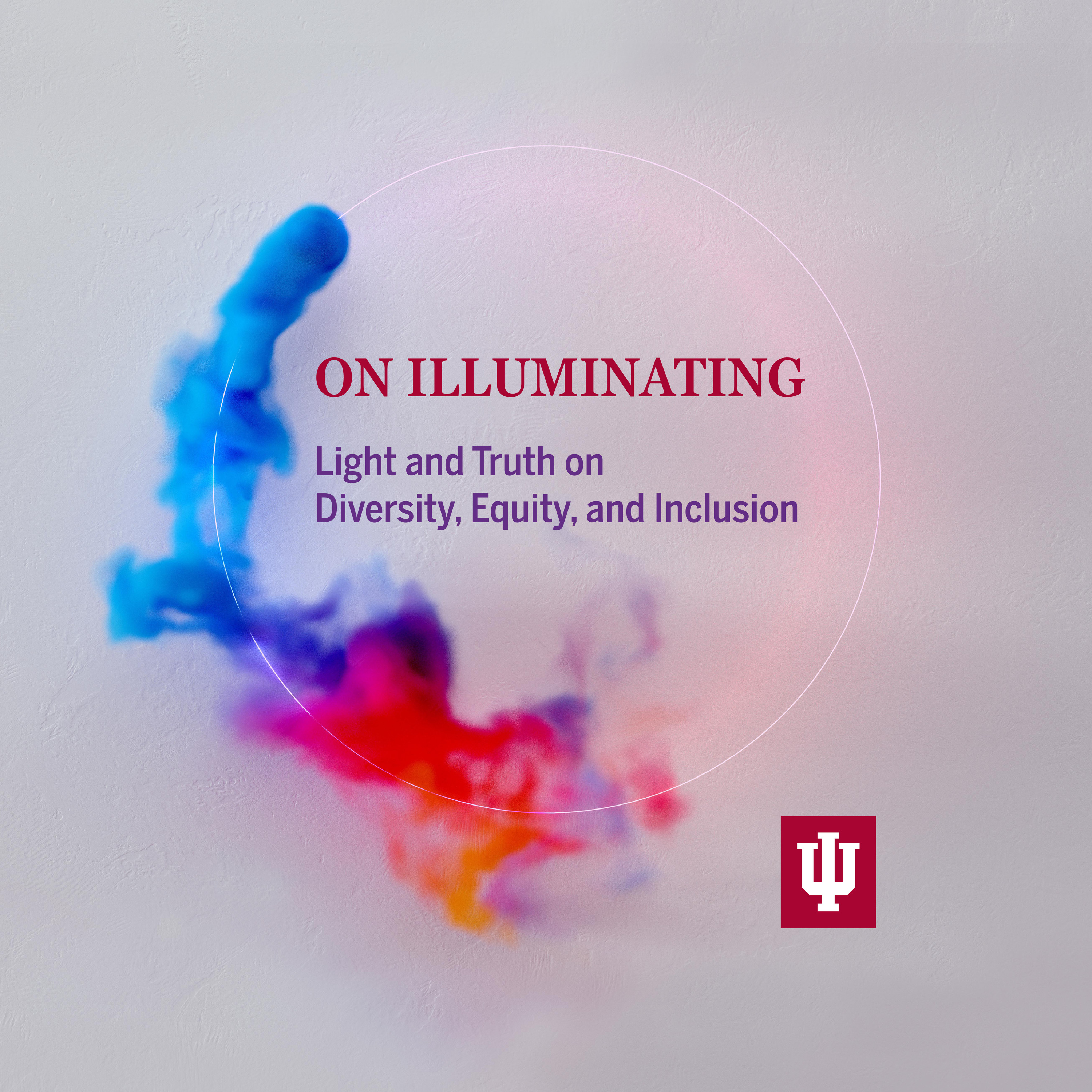 Raising Consciousness and Transforming Organizations
July 12, 2021
Karen Dace, vice chancellor for diversity, equity, and inclusion and professor of communication at IUPUI, has taught courses in and written about intercultural communication, race relations, the construction of gender, and the empowerment of women of color and published Women of Color and White Women in Conversation in 2012. Dace shares her personal experiences growing up and innovative initiatives and programs taking place at a top academic institution to create inclusive communities. Learn more at
onilluminating.iu.edu