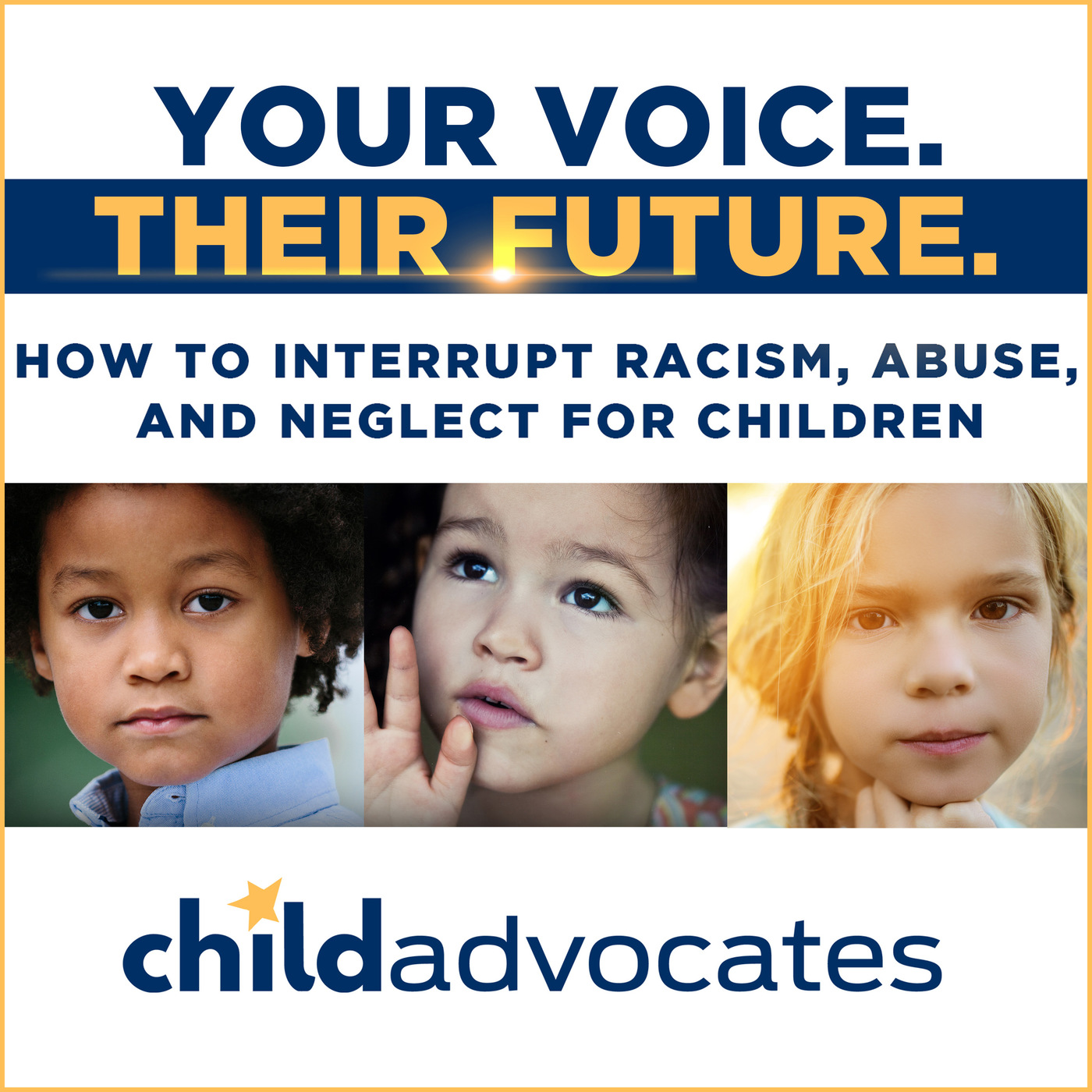 New!
HOW TO BE AN ALLY FOR DIVERSITY, EQUITY, AND INCLUSION AT WORK AND AT HOME
May 25, 2022
Three Mothers and business leaders— one Black and two white—have an authentic conversation about race; how to be an ally for diversity, equity, and inclusion at work and at home for our children; and how we can build a better future for every child where their race will not be a predictor of their life outcomes.
Child Advocates invited a highly acclaimed TEDx speaker, inclusive leader, and author as a guest on this episode. You will hear a passionate and insightful discussion from various perspectives and experiences: some that may surprise you… some that may resonate with you… and some stories that could break down walls between us. Listen to, "Your Voice. Their Future."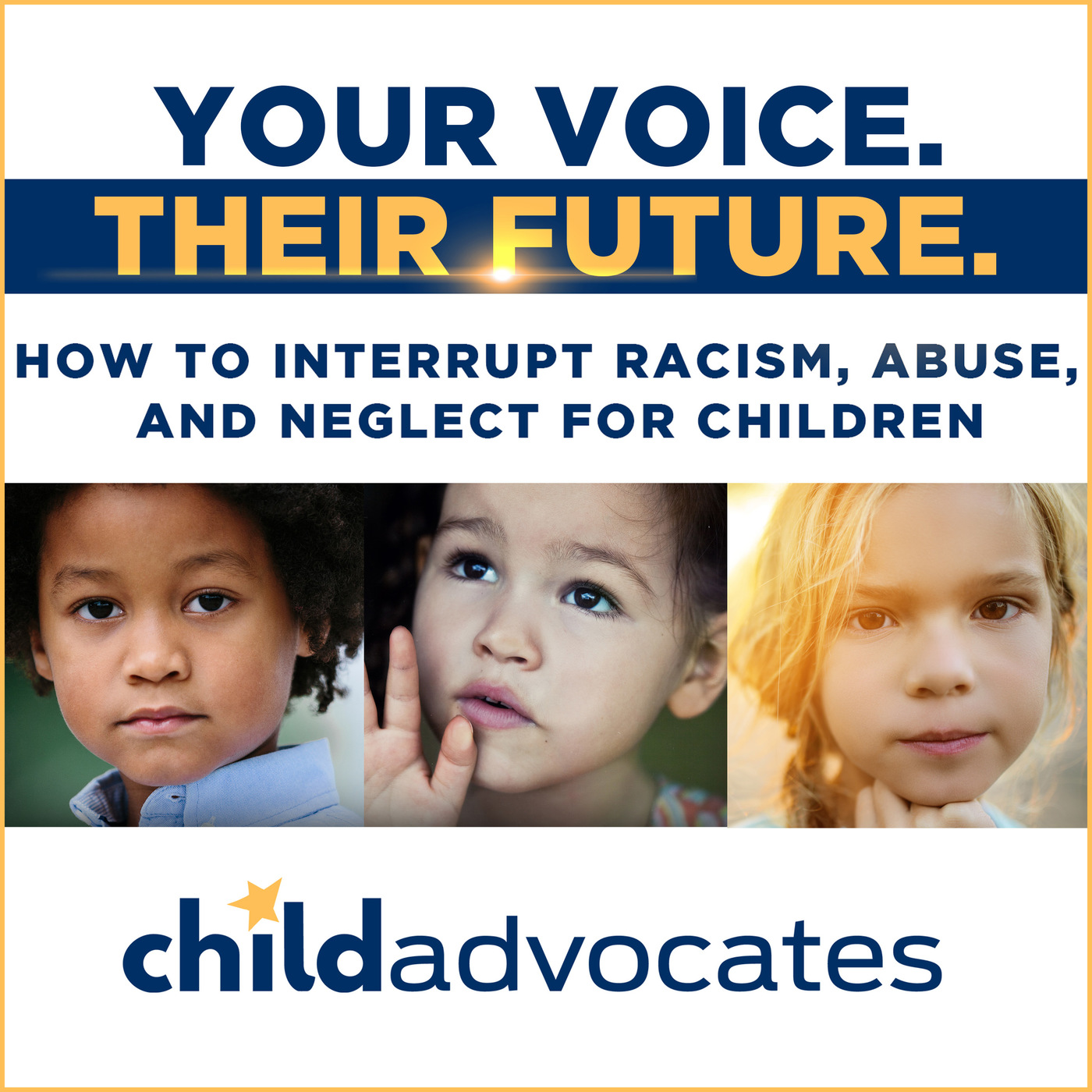 Child Advocates adds new services for children with mental health challenges
April 29, 2022
Child Advocates will soon be serving more children in need. With studies showing that one in six children in the U.S. has a mental illness, but half don't receive treatment, we are honored to add services that connect Hoosier children, statewide, to life-changing mental health help.
The state's Division of Mental Health and Addiction (DMHA) selected us as its first single statewide access site for its Child Mental Health Wraparound program and we are officially launching those services on May 2nd. If families are eligible, the program offers low-cost or free mental health services to children.
Learn more and help us spread the word! Listen to "Your Voice. Their Future."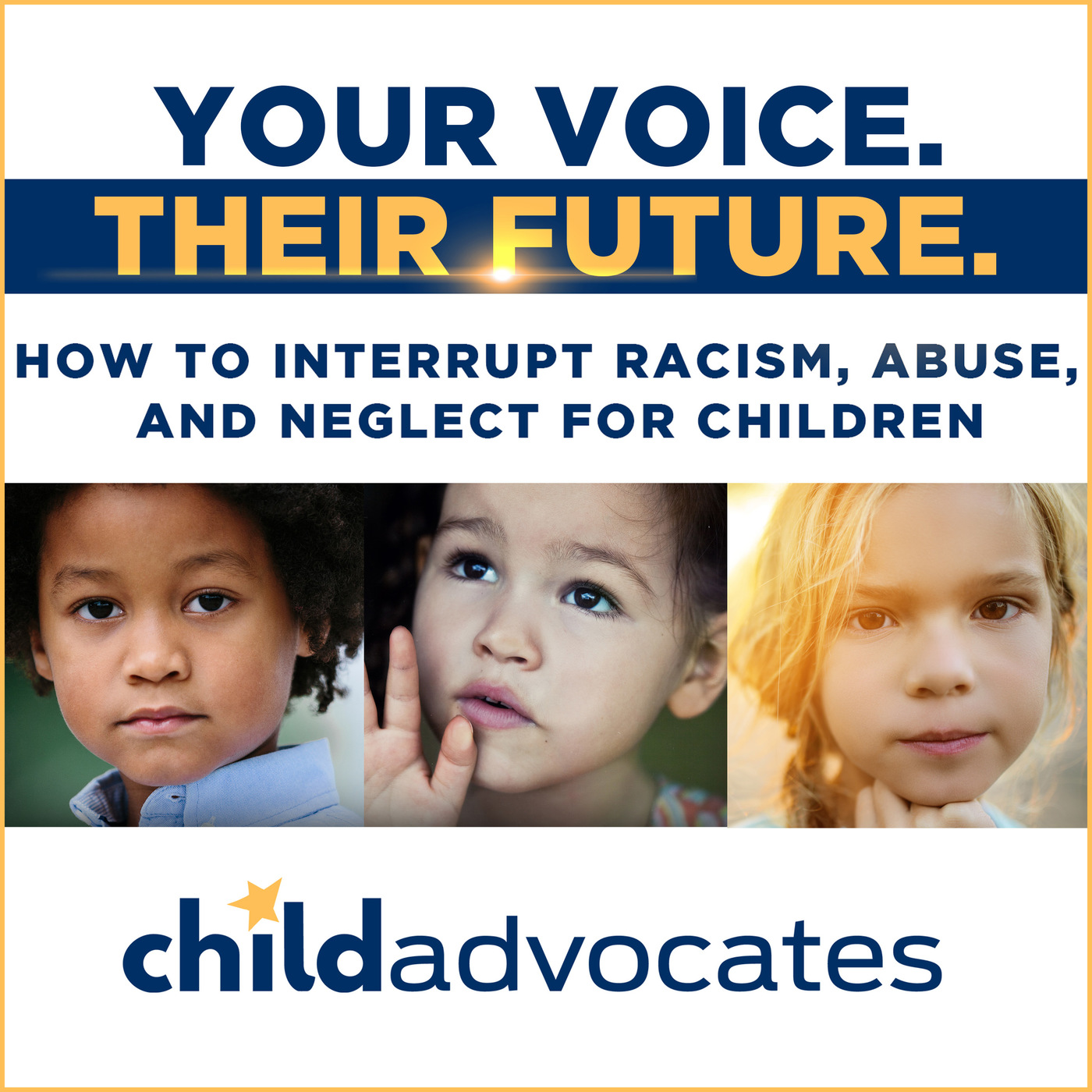 Why Race Equity Matters From A Longtime Warrior For Justice
March 31, 2022
She survived court-ordered busing in the 70s where she and hundreds of Indianapolis Public School teachers lost their jobs; a race riot at a township school in the 90s; and she is a longtime racial justice warrior today who remains optimistic about the future even as racial divides rise. "Throughout history, we've always taken one step forward and two back. I think we're living in a very exciting period right now because we have so many people working on interrupting racism. I feel like we're going to reach our goal of stamping it out," says Dr. Arlene Coleman, a facilitator for our "Interrupting Racism for Children" workshops. She shares wisdom that can unite people around one goal—to build a better future for every child where race does not predict their life outcomes. Listen to our podcast, 'Your Voice. Their Future."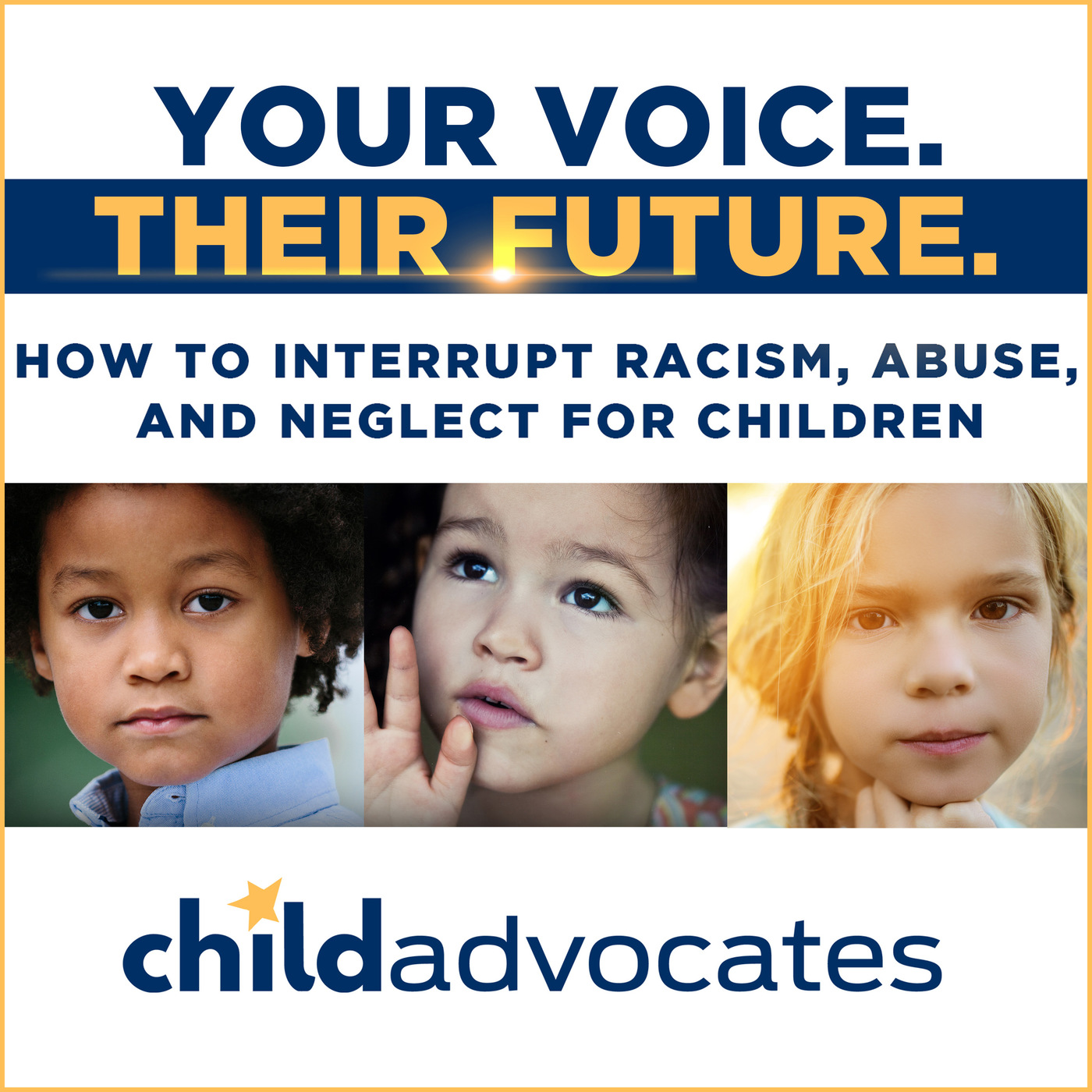 BECOMING ANTI-RACIST: INDIANA'S LARGEST METHODIST CHURCH TAKES A STAND
February 24, 2022
As race equity ignites a firestorm of resistance in some of our schools, politics, and communities, the biggest Methodist church in Indiana, with a largely white congregation, is taking a stand for racial justice.
St. Luke's United Methodist Church in Indianapolis launched a new initiative called Becoming Anti-Racist to help change our communities—a project borne out of a tragedy that rocked our nation.
Due to our own race equity work, we wanted to learn more about their initiative and find out how you can get involved. Listen to our podcast, "Your Voice. Their Future."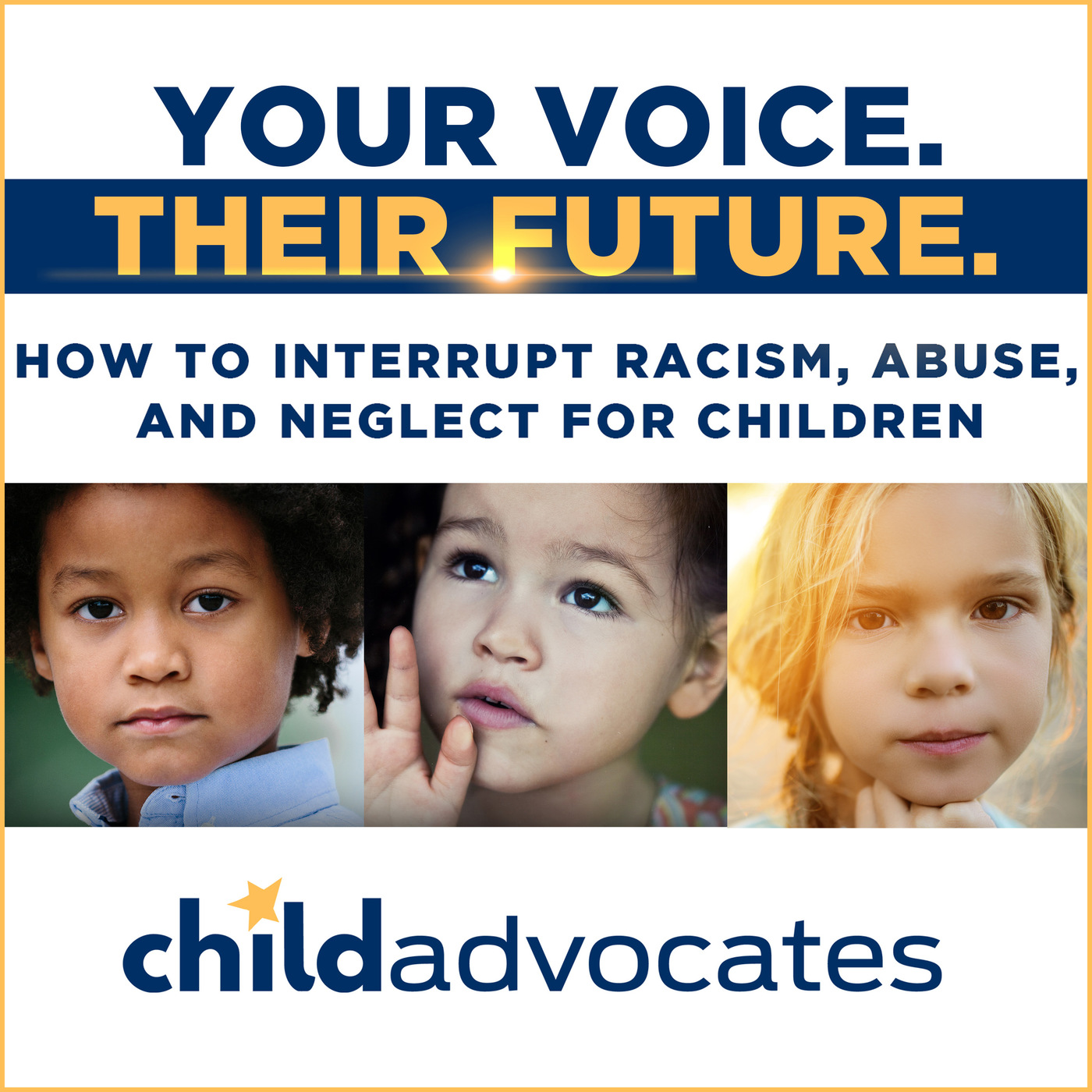 How A Child Advocates' Program Helps Vulnerable Children Find A Safe Home Sooner
January 31, 2022
A child who has faced abuse and neglect can spend a year or more in the child welfare system, often awaiting court trials that will determine their future. Hear about a life-altering program we launched for children years ago, to help them find a safe and secure home sooner.
And we are honored to help serve more children across Indiana in new ways. A state agency has selected our agency to help children connect to its mental health services. Learn more in our latest podcast.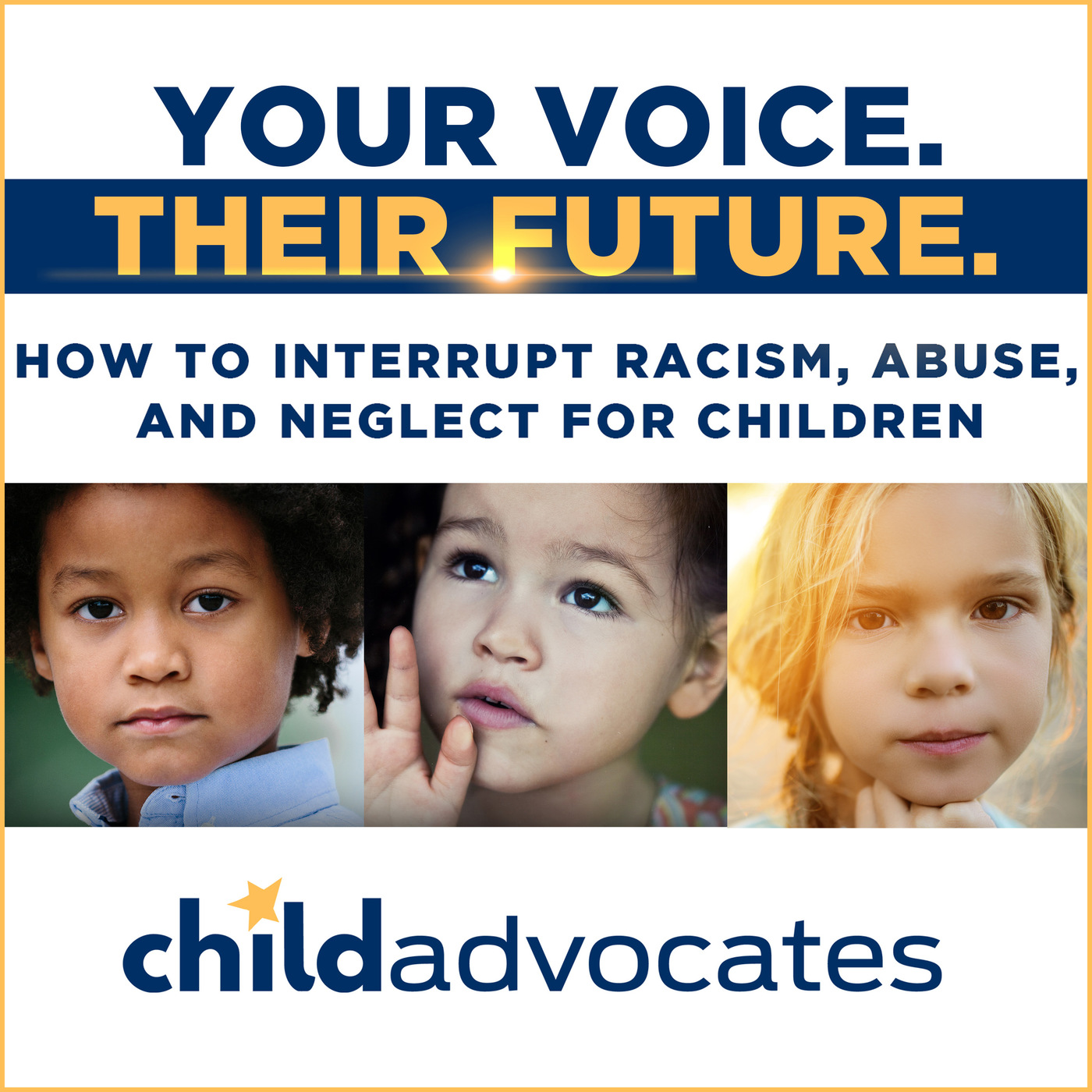 The Stories Of Children Facings Abuse And How Child Advocates Seeks Justice
December 28, 2021
Child Advocates stands up for justice and equity for children and youth who face abuse and neglect. So, what does it take to help a child find a safe and secure home? It takes key warriors helping prep their case for court. Meet them, hear life-changing stories of the children they serve, and see how you can help.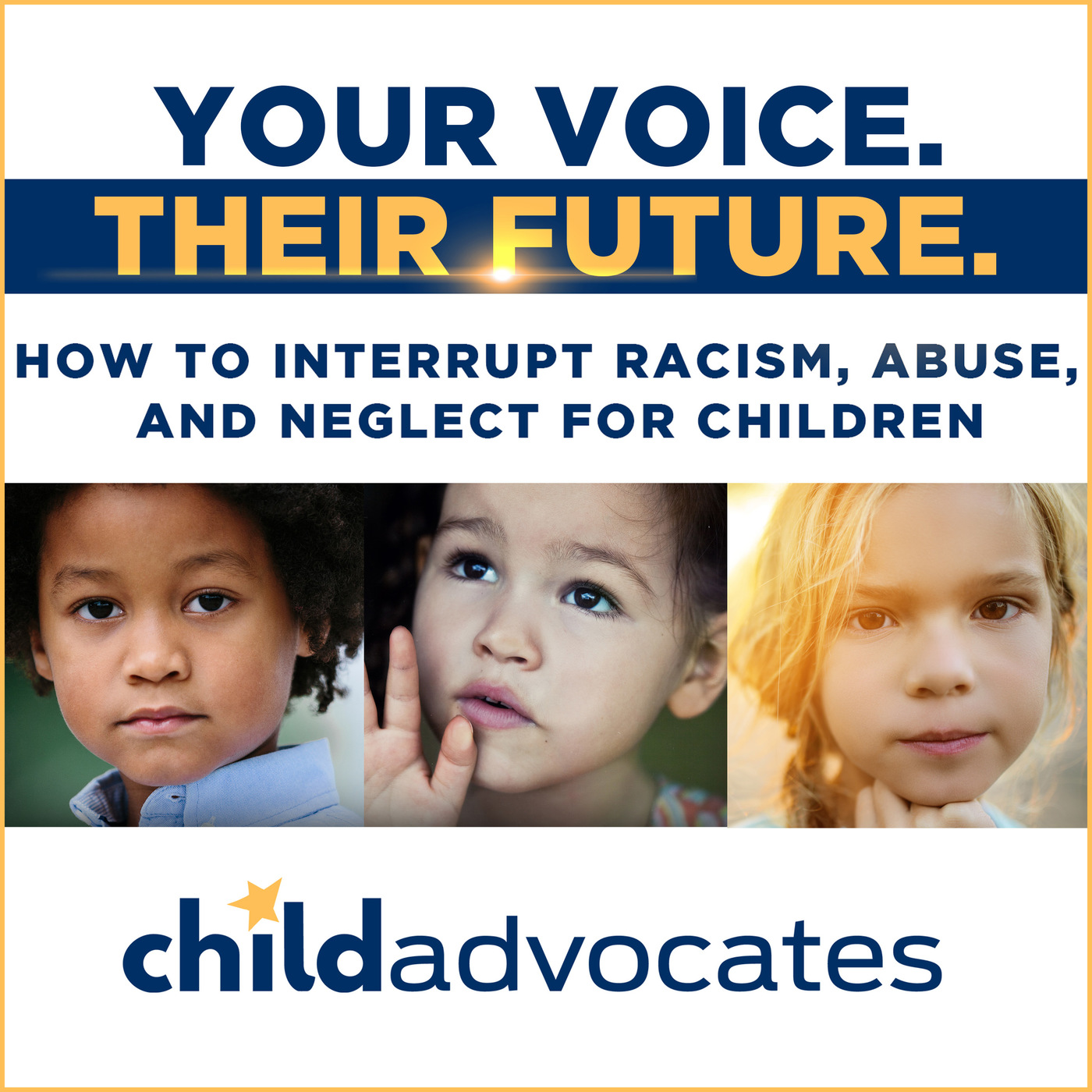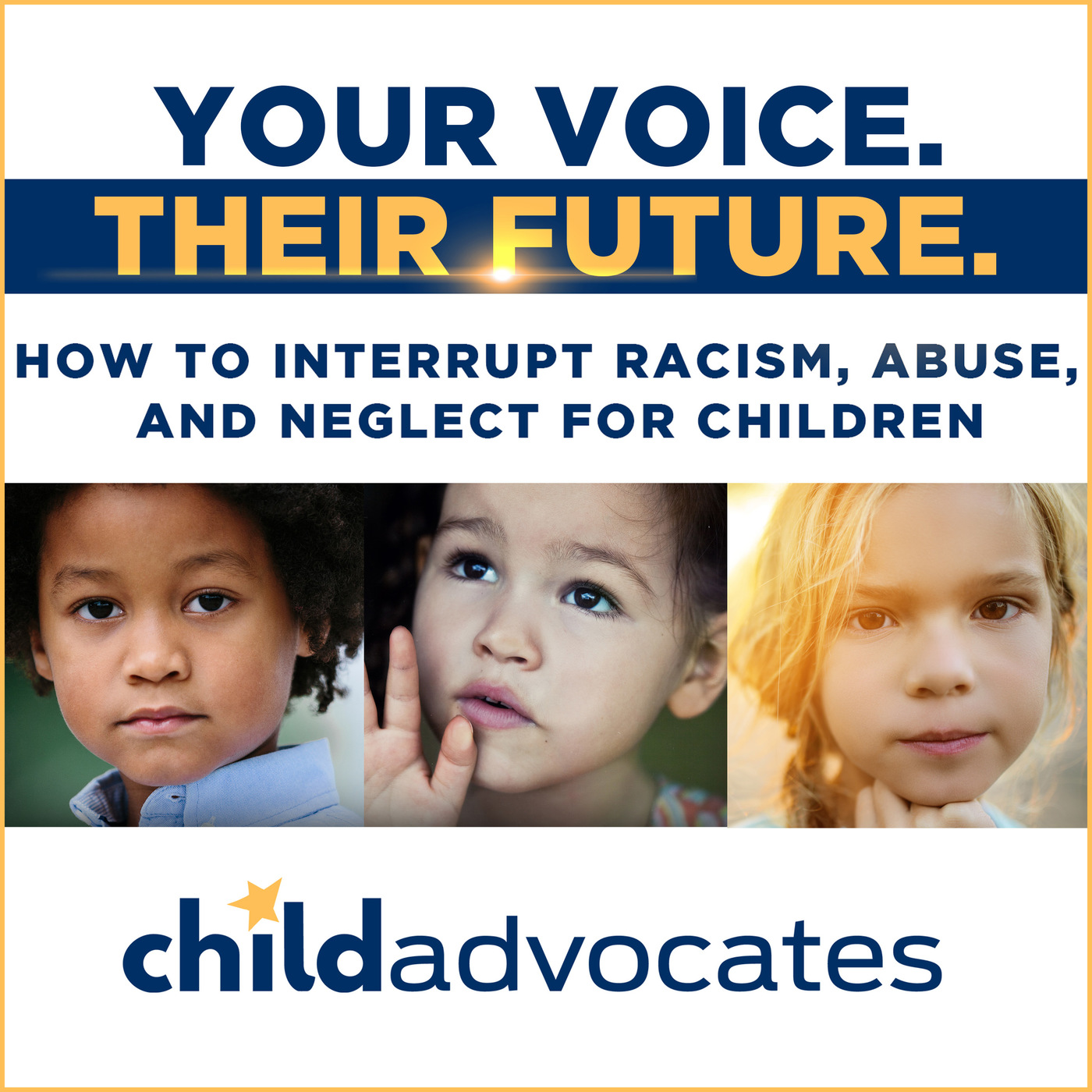 How Abuse & Neglect Impact A Child's Education
November 15, 2021
Nearly 700,000 children in the U.S. face abuse and/or neglect each year in their homes. And the damage can impact their success at school.
Child Advocates has an impactful program that builds a support network around children to help them flourish in class. Listen as we discuss the obstacles they face in school; the stories of how they have overcome; and how you may be able to help them. When our children succeed, we all win.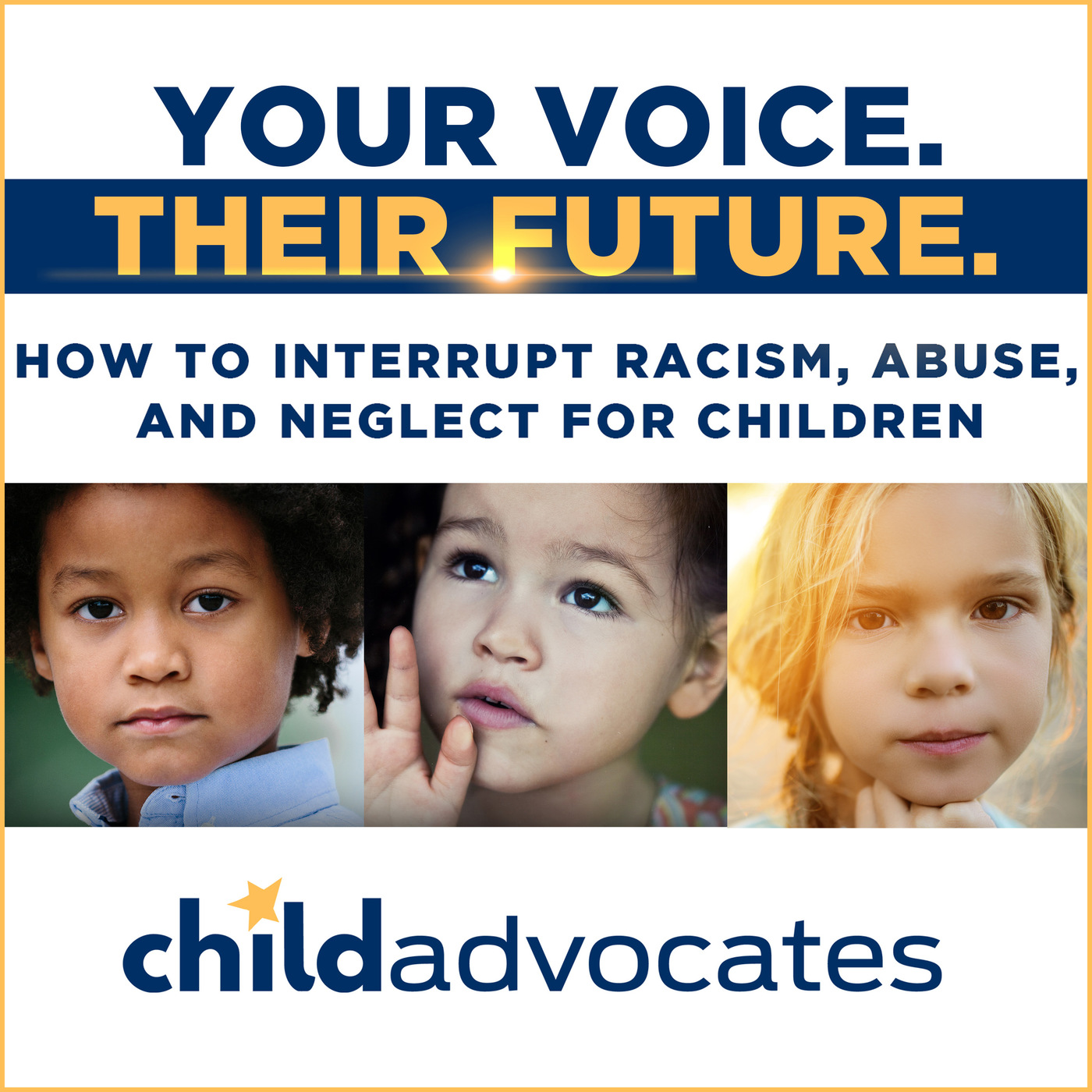 Interrupting Racism: As Racial Tension Rises, Race Equity Program Grows
October 21, 2021
In the wake of protests nationwide against race equity programs, Child Advocates Interrupting Racism for Children workshops are in demand and growing. Find out what attendees of every race are saying about the program, what adults can learn from the young people who attend, and how race equity education is appealing to our humanity and helping bridge the racial divide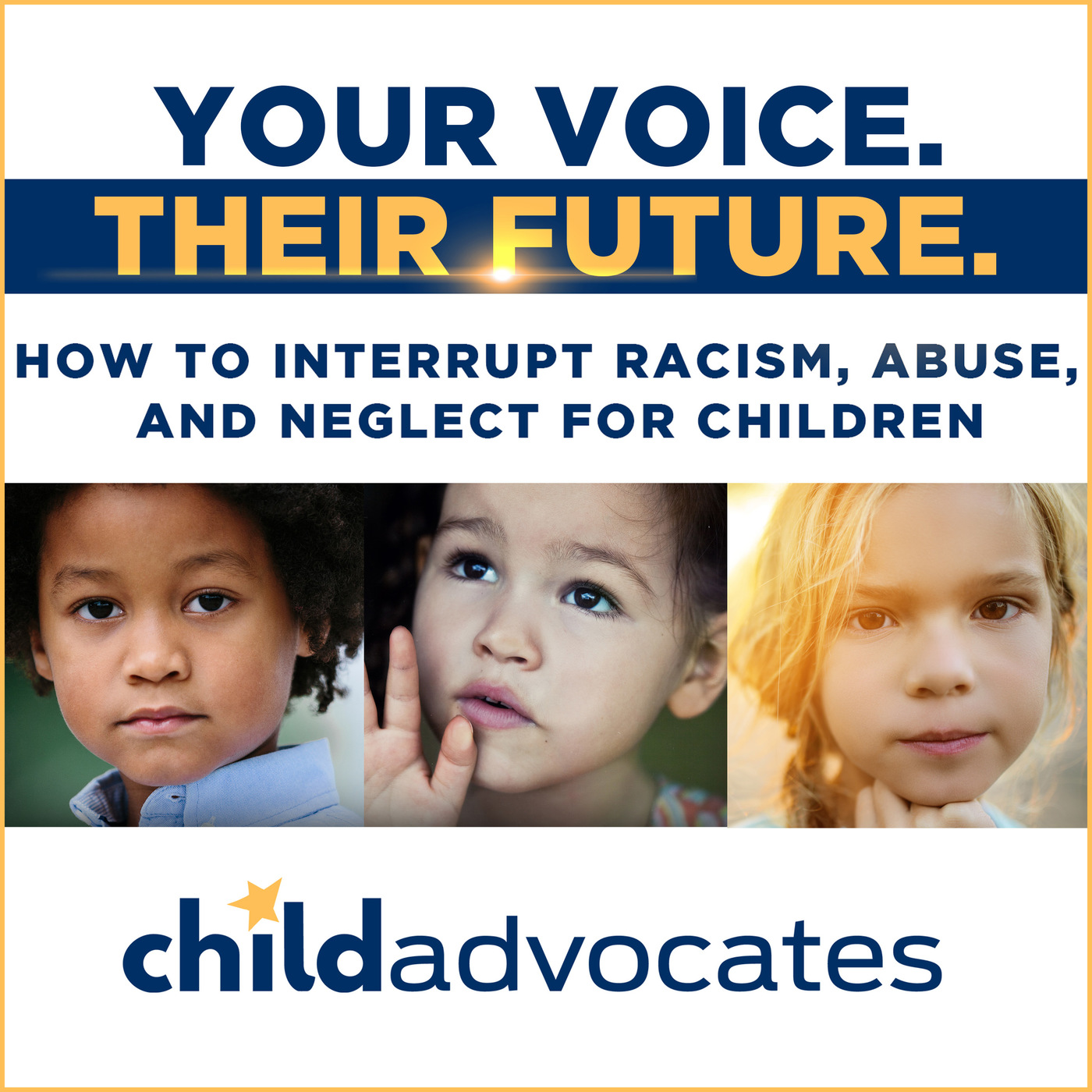 Family Judge Talks Racism, Jail & Impact on Kids
September 22, 2021
Child Advocates tackles the tough topics of race and racism to help build a better future for every child where race is not a predictor of their life outcomes. Hear our powerful conversation with outspoken, "no-holds-barred", Marion County Superior Court Judge Geoffrey A. Gaither who states that "locking up our youth doesn't work!" The Judge also addresses the disproportionality of Black children in the child welfare and juvenile justice systems; a new plan to keep youth out of jail in Marion County; rising racial tension in the nation; and a program preparing racially diverse children for legal careers.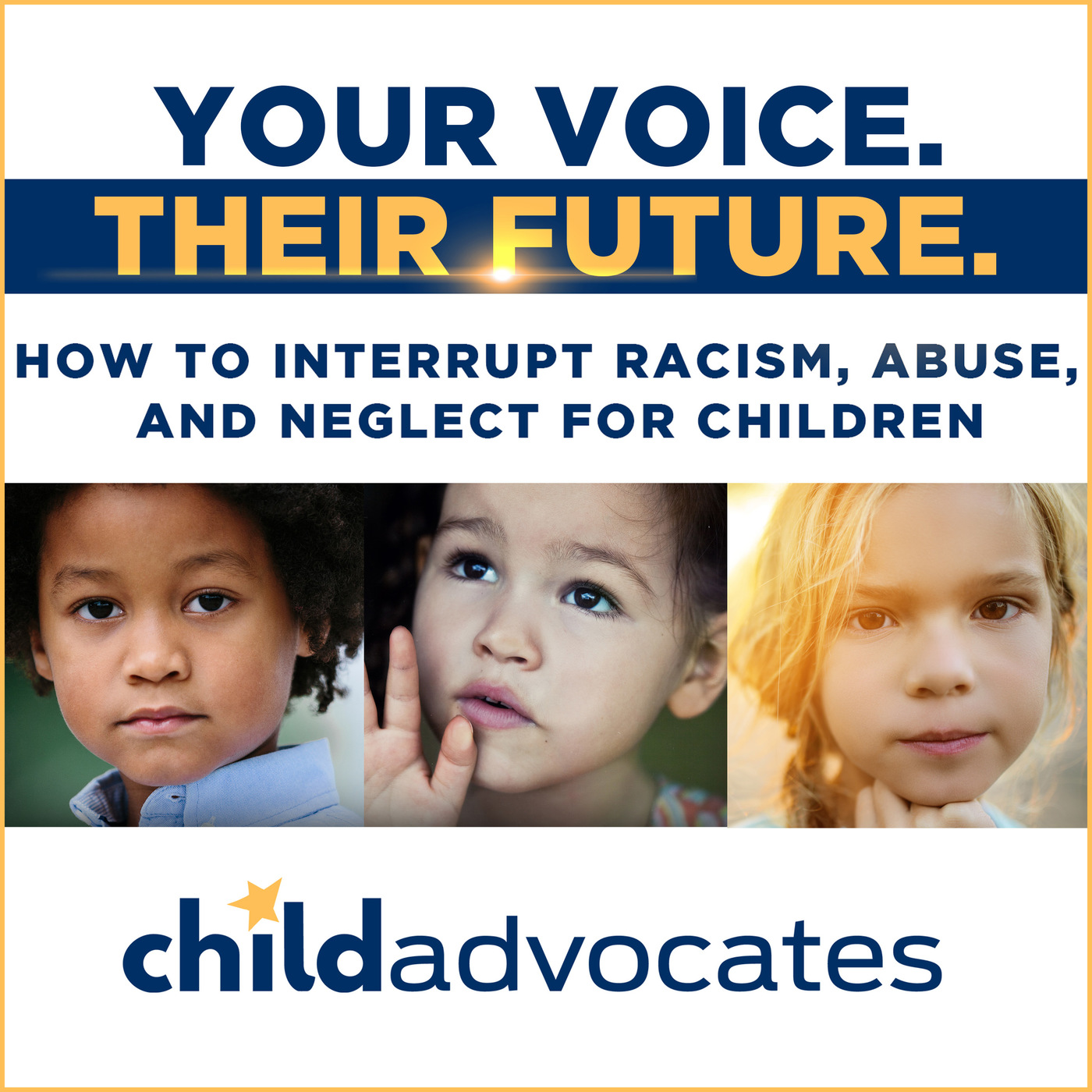 What's the truth about Critical Race Theory? Hear from a Professor with firsthand knowledge.
August 11, 2021
What are we afraid of? Why don't some people want to talk about all of America's history, including black history? And what is Critical Race Theory?
In this "Your Voice. Their Future." podcast, Child Advocates seeks the truth with an expert in Critical Race Theory. He's a law professor from Indiana University who was one of the founders of Critical Race Theory workshops in colleges and universities in the 1980's. He shares the real story of its' purpose and why it's not about shame or blame.
Child Advocates believes when we are willing to educate ourselves, we are better equipped to build a brighter future for every child where race does not determine their life outcomes.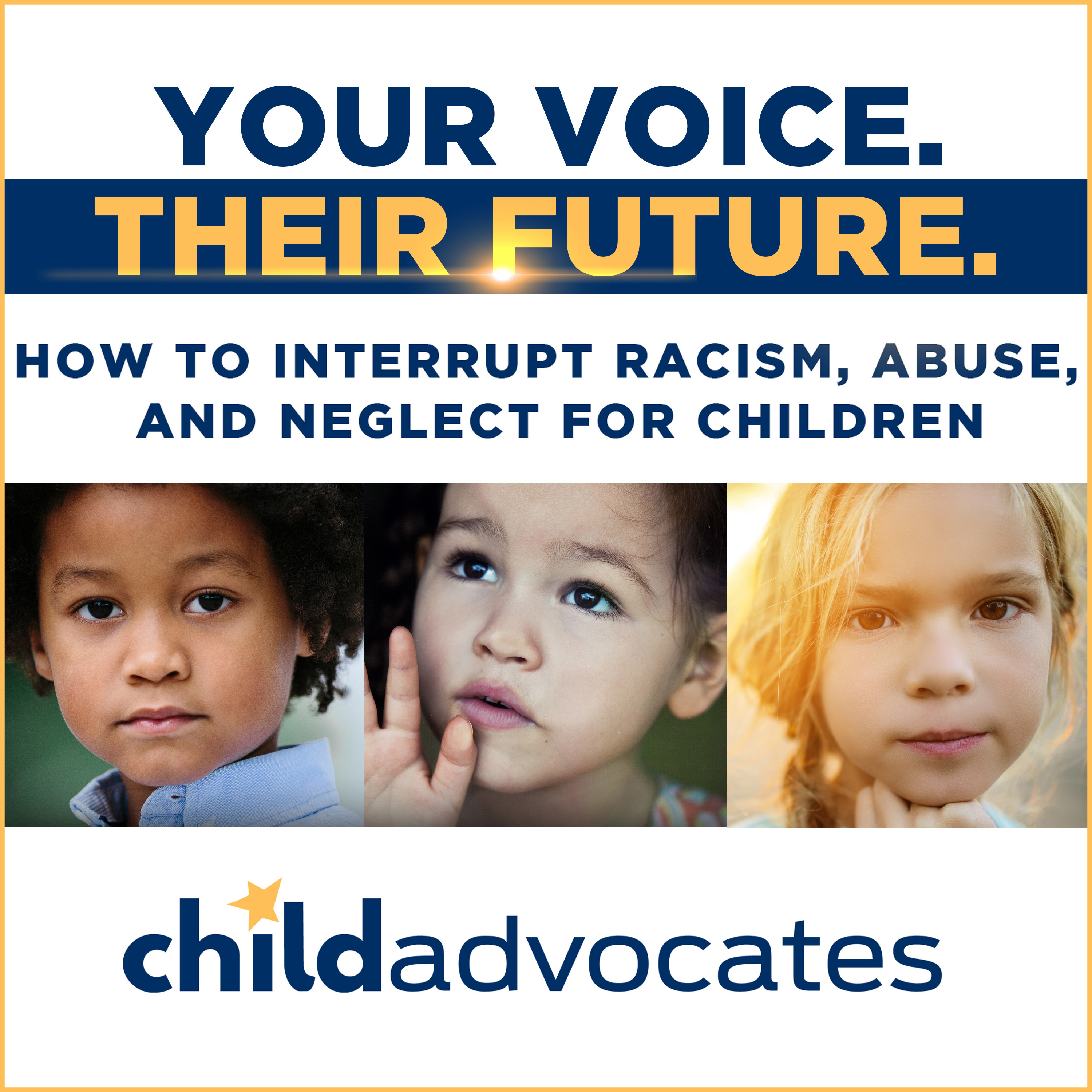 If racism affects our children's future, why are we afraid to talk about it?
April 03, 2021
When something makes us uncomfortable, we often avoid it. But race and racism remain a part of America's fabric, often tearing us apart when talking about it could bring us together. We discuss those fears and share some critical lessons that Child Advocates teaches in its "Interrupting Racism for Children" workshops. You will hear powerful insight on how our history still impacts our present; how the workshops focus on change, not blame; and how bravely talking about racism can replace fear with hope for our children's future.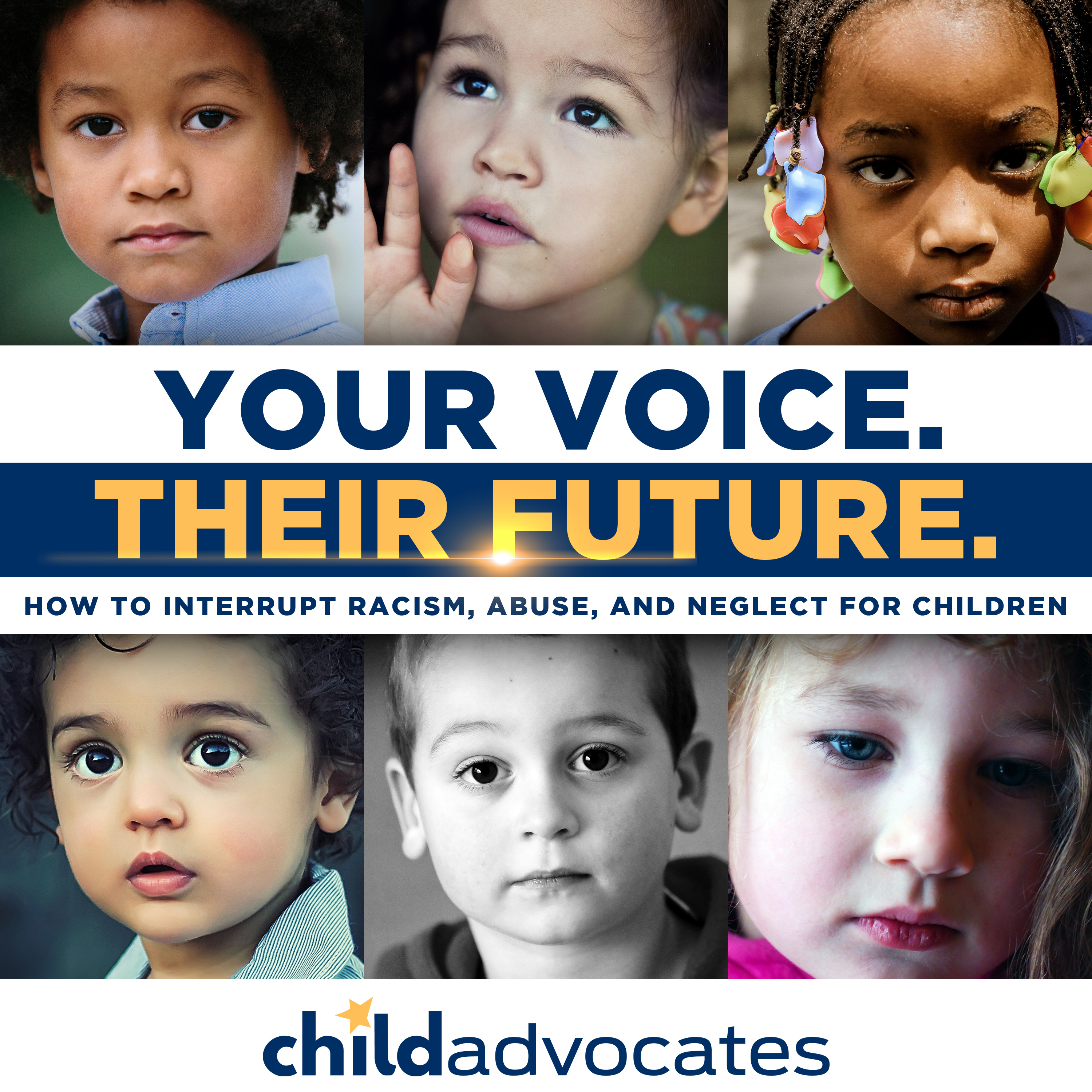 How You Can Change A Child's Future
March 12, 2021
Statistics show that 1 in 7 children experiences child abuse or neglect each year. And children of color are overrepresented in the child welfare system. As Child Advocates, we share how you can be a voice for children by fighting abuse, neglect, and racism. Our children need us—now.