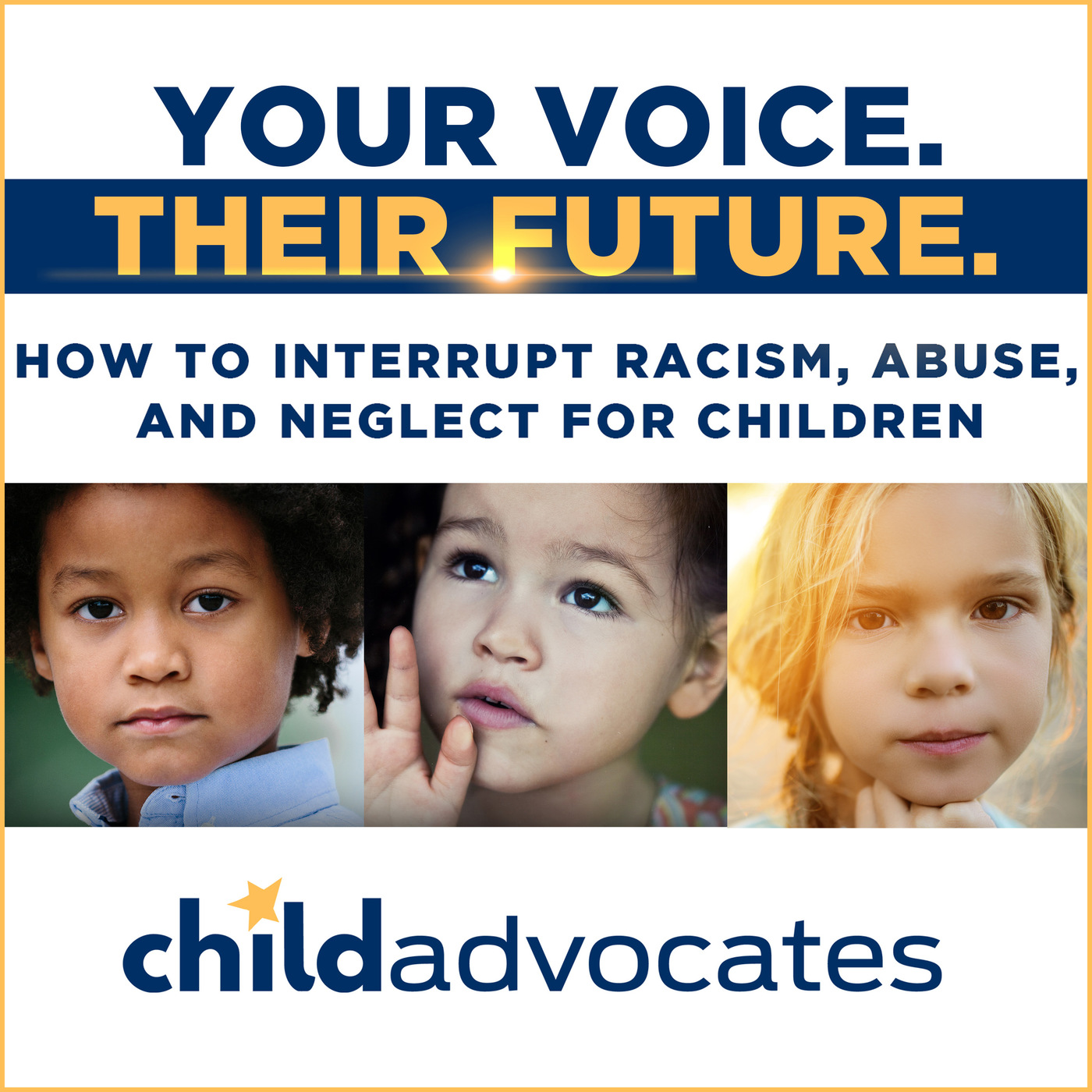 HOW TO SUPPORT LGBTQ+ CHILDREN AND COMMUNITIES
June 29, 2023
A critical conversation about LGBTQ+ children and communities during Pride Month.
We discuss disturbing statistics on LGBTQ+ children in the child welfare system; why Child Advocates is taking national inclusion training to support "All Children – All Families"; and how to cultivate a belonging culture in businesses and at home during culturally divisive times. Hear great advice from our guest expert.
You don't want to miss this. Listen to "Your Voice. Their Future." And please share.