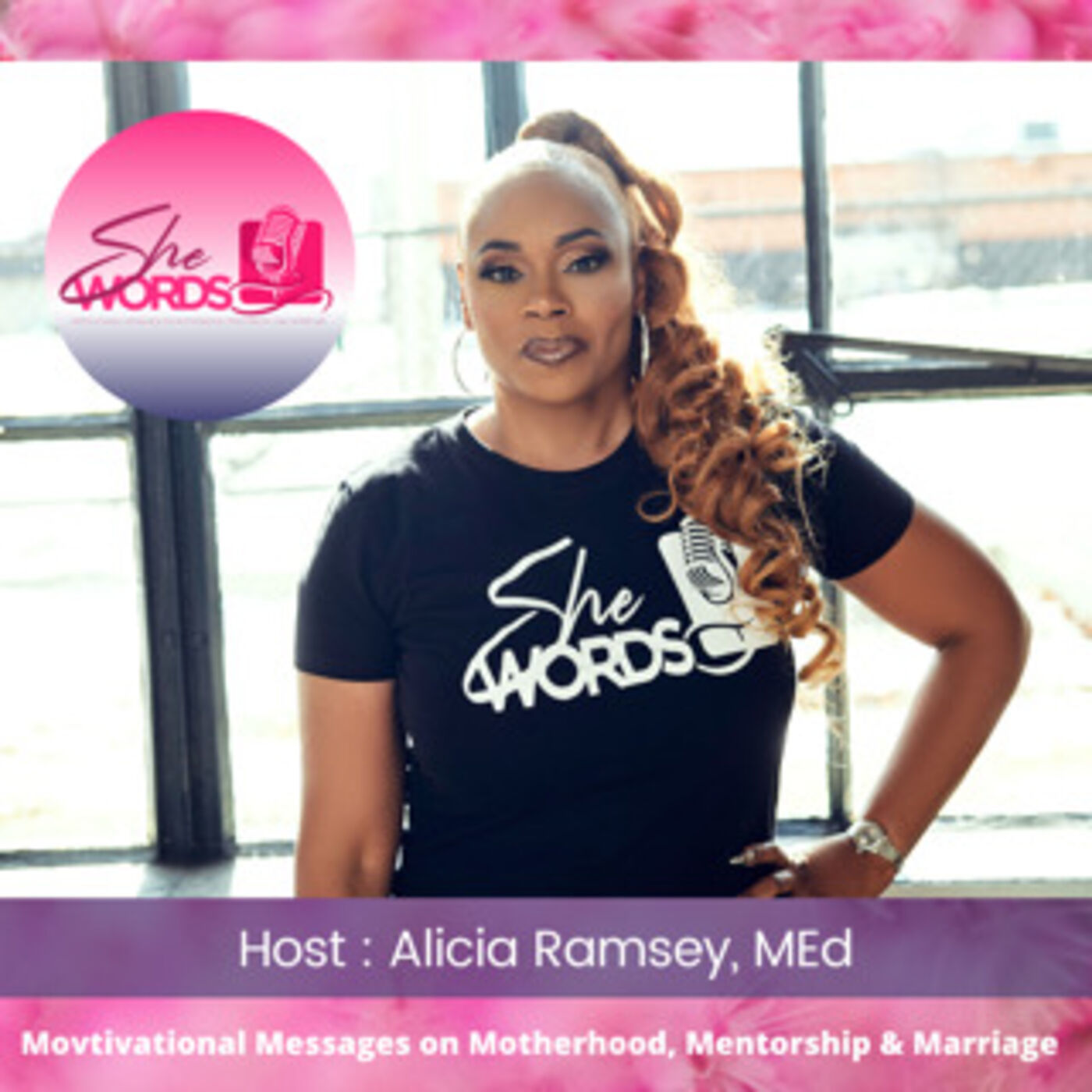 New!
Finding the Beauty Inside of You
April 03, 2021
Finding the Beauty Inside of You, this episode is an up-close conversation as closure for Women's History Month but not a closer to celebrating the lives of women. Beauty is in the eyes of the beholder, so how do you see or find the beauty inside of you? An icon in the business of beauty CoCo Chanel is quoted as saying; "The best color in the whole world is the one that looks good on you!" Have you found the color that looks best on you? Why do we even need color to look our best?
Beauty is a personal journey that affects all expects of people. As we learn, grow, and accomplish our dreams, it is essential to understand how to embrace the beauty inside of you. In this episode, I interview a special guest, Ms. Tiffany Evans. Ms. Evans an educational leader and entrepreneur in Indianapolis, IN. She will share her story of growth in beauty, her battle with alopecia, and the launch of her eyelash company Kwens Beauty. Learn more about her company at kwensbeauty.bigcartel.com. Connect with Alicia Ramsey and share your story on "Finding the Beauty Inside You" on the @She Words Facebook page, or e-mail us at aramseyconsulting@gmail.com. Thank you for subscribing, sharing, and supporting She Words.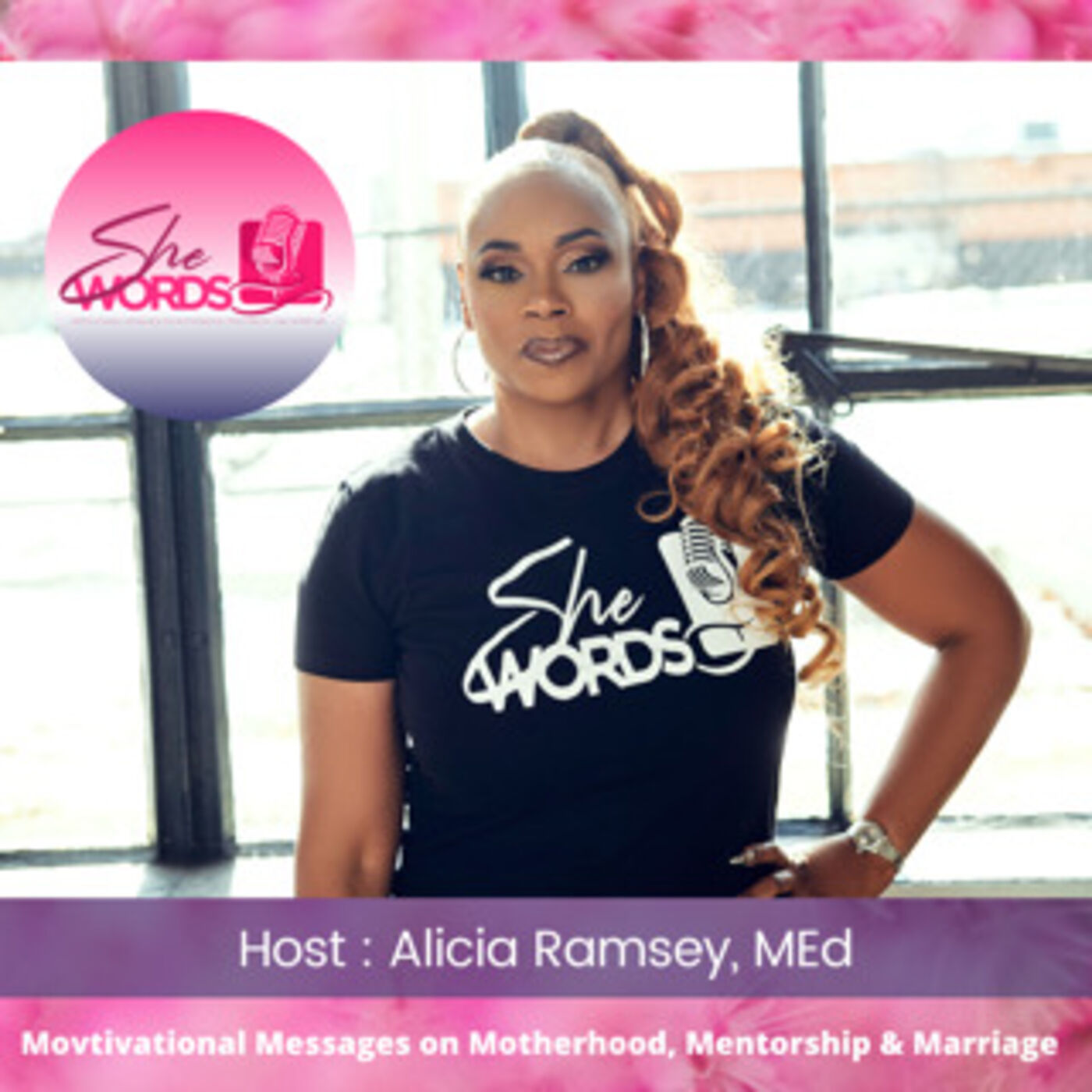 The Mourning and Morning After
March 25, 2021
Many individuals worldwide have experienced losing a loved one due to COVID-19, a severe illness, murder, a tragic accident, and suicide. No matter how you have lost a loved one or a person you care about, dealing with the loss is difficult. How do we handle grief and mourning? When the worst day of your life comes, the pain is beyond unbearable, and you believe at that moment that this pain will remain forever. We are designed to hurt, to grieve, to cry, to panic, to scream, to fall on the ground, and feel the pain. What is the best way for us to handle grief and mourning? In this episode, my special guest Mrs. Felicia Bates, a certified Indiana Social Worker, and I discuss the steps of grief and mourning. The clinical and spiritual conversation will share details on making it through The Mourning to The Morning After.
Connect with us and share your story with us on social media, or e-mail us at aramseyconsulting@gmail.com. Thank you for subscribing, sharing, and supporting She Words.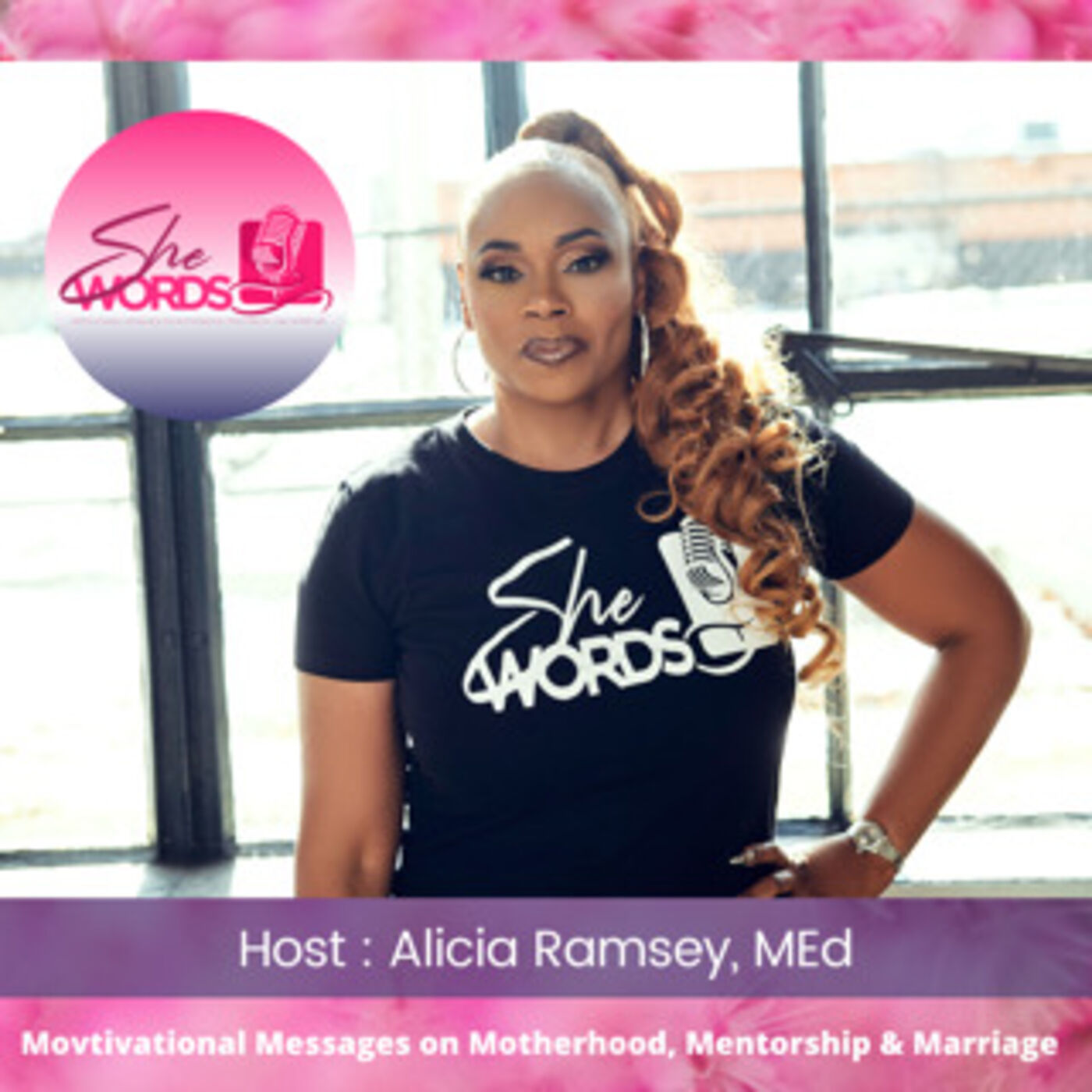 A Woman's Worth
March 19, 2021
A Woman's Worth- Do we need a month to help us understand how important women are? Since the beginning of time, women have been in existence, yet our value has not always been accepted, acknowledged, and appreciated. We are valuable and can no longer allow society to define our worth. We must celebrate women 365 days a year!
This episode of the podcast shares the importance of understanding how worthy we are as women to society. Listen and share your answer to "Ask Alicia" on the She Words Facebook page. What did you learn as a child about your worth? Connect with us and share your story on social media and tag us, or e-mail us at aramseyconsulting@gmail.com. Thank you for subscribing, sharing, and supporting She Words.
(I do not own the rights to this music shared in this episode).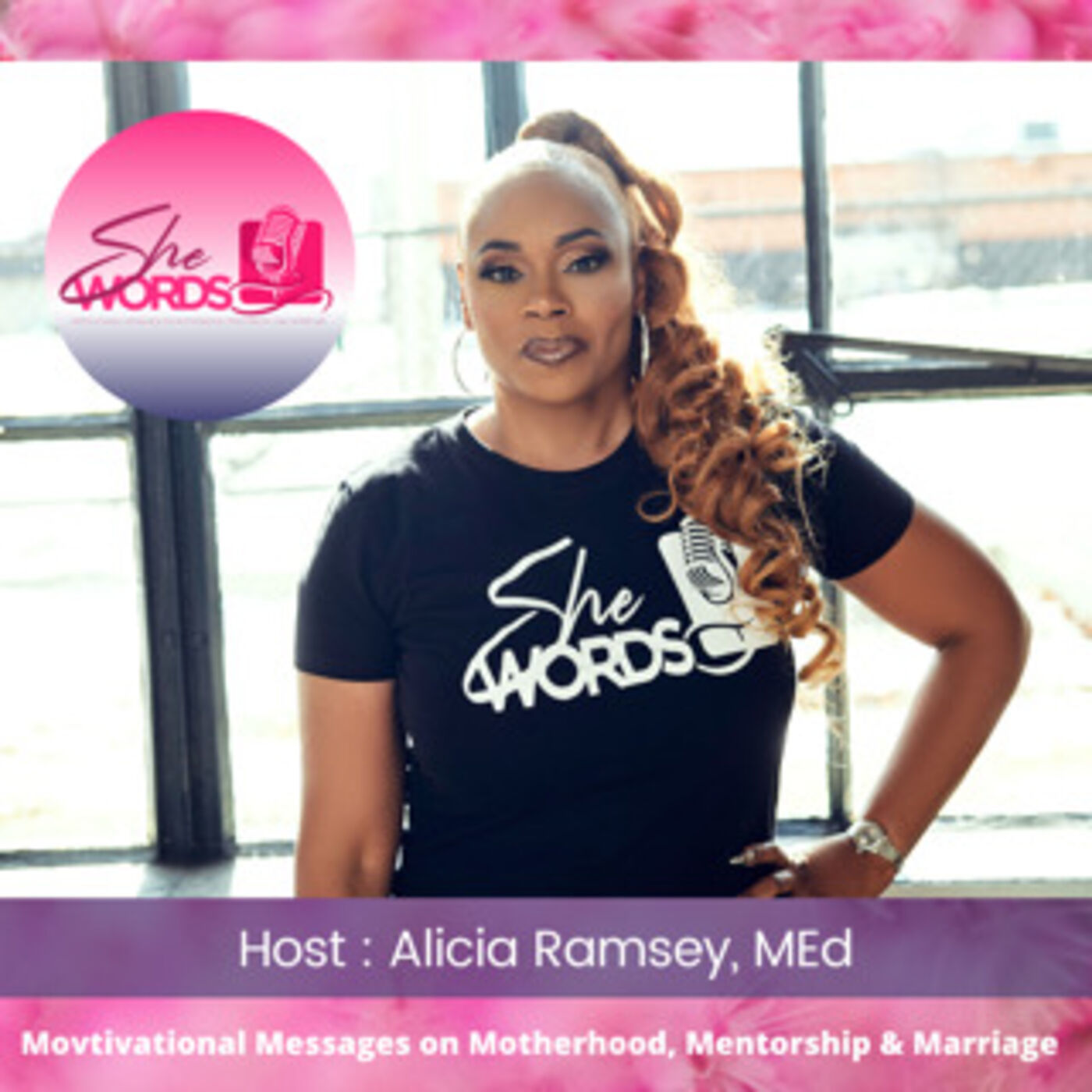 Phenomenal Woman
March 19, 2021
Phenomenal Woman is a lyrical poem written by Maya Angelou in 1978. The poem sends out a vital message to the world of convention and stereotypes that our power as human beings comes from being confident in our skin. This poem was published in And Still I Rise, a collection of powerful poems.
Since then, the poem has been adapted and used by associations and groups worldwide to protest and political issues around inequality. That was 1978, and today in 2021, women are still fighting for the right to express themselves authentically. The poem conveys the idea that no matter society's pressures to conform and be who others want you to be, inner self-confidence is phenomenal.
Episode three of the podcast is a conversation on how one should naturally love yourself, but life circumstances have caused many of us to judge, criticize, and condemn the body we live in. We must see ourselves through the lens of phenomenal because that is who we are. Thank you for downloading, subscribing, and sharing She Words.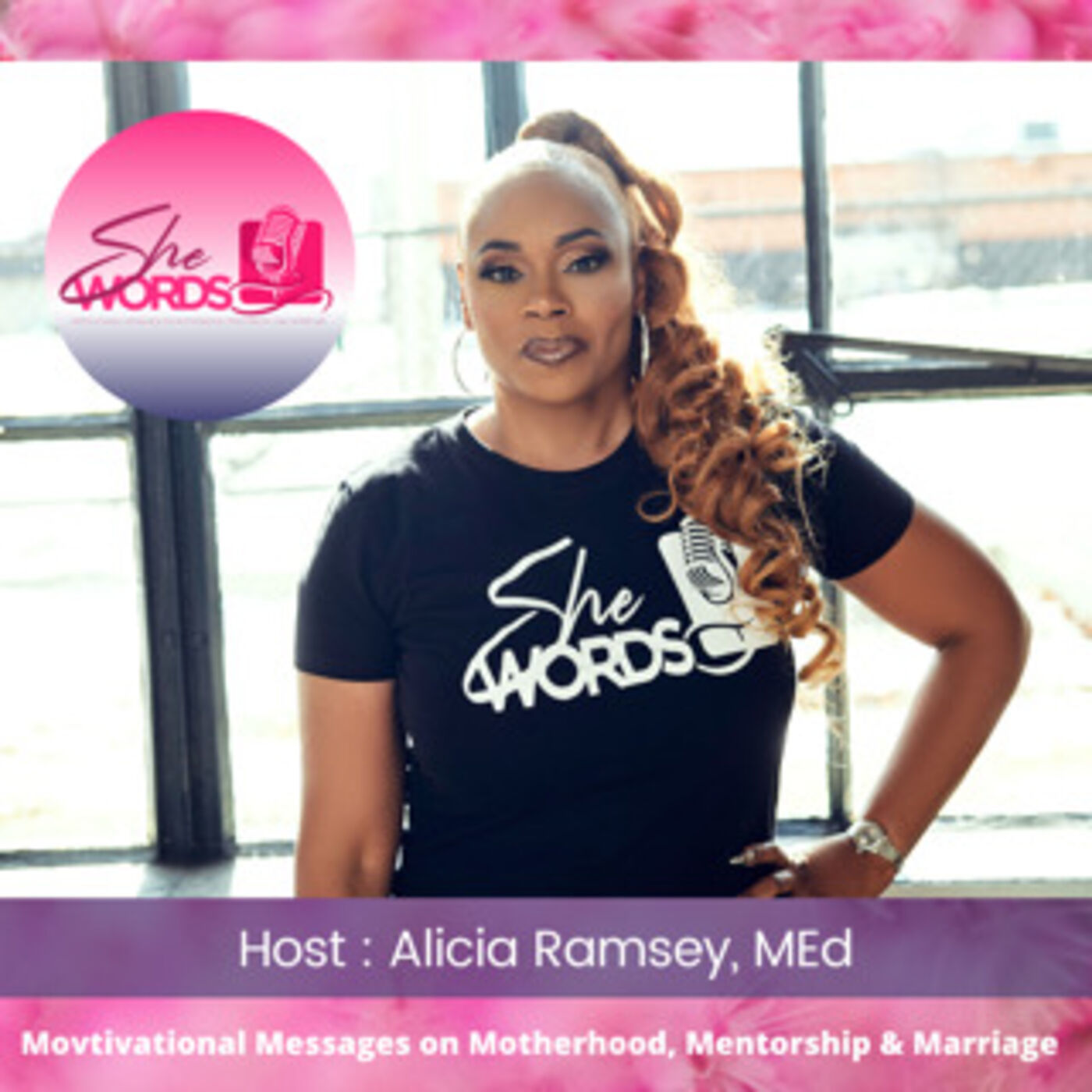 How to Shatter the Glass Ceiling-Women in Leadership
March 03, 2021
On January 20, 2021, Kamala Harris became the first female Vice President of the United States of America. The accomplishment comes 35 years after Geraldine Ferraro became the first female candidate for vice president in 1984. Countless articles and interviews share how Kamala Harris has broken "the glass ceiling" in leadership for women worldwide. T

To overcome the inequities and injustice, women work hard to navigate careers and shatter the glass ceiling. Women are a current diversity trend and assuming more leadership positions in the United States than ever before. Despite exceeding performance expectations, many organizations have difficulty retaining successful female leaders.
In the second episode of the She Words podcast, the host Alicia Ramsey, a former educational leader, community leader, and performance coach, will share some strategies on how women can shatter the glass ceiling that keeps many women from excelling in leadership.